~ The FReeper Canteen Presents ~
~ Remembering Our Troops!! ~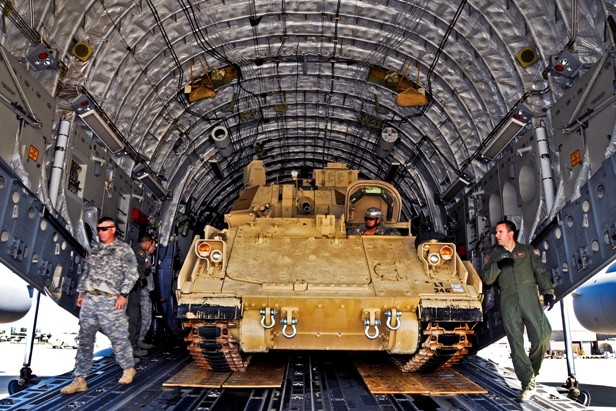 VEHICLE FIT
Army Sgt. Woody, center, backs his M32 Bradley fighting vehicle into the cargo bay aboard a 105th Airlift Wing C-17 Globemaster III after receiving instructions from Air Force Master Sgt. Krystopher Schwandt, right, on Stewart Air National Guard Base in Newburgh, N.Y., Sept. 19, 2012. Woody is assigned to the 5th Squadron, 15th Cavalry Regiment, and Schwandt, a loadmaster, is assigned to the 137th Airlift Squadron. U.S. Air Force photo by Tech. Sgt. Michael OHalloran







Canteen Mission Statement
Showing support and boosting the morale of
our military and our allies' military
and family members of the above.
Honoring those who have served before.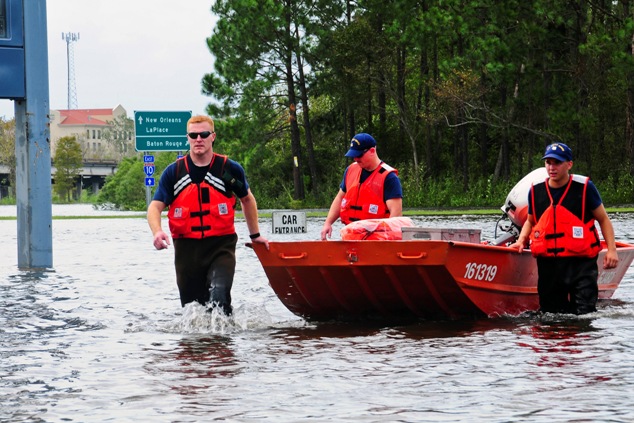 DISASTER ASSISTAMCE
Members of a Coast Guard Disaster Assistance Response Team return from medically evacuating a stranded trucker near the Highway 55 underpass in LaPlace, La., Aug. 31, 2012. The team, along with other members of the U.S. Coast Guard, was in the area to help with recovery operations following Hurricane Isaac. U.S. Coast Guard photo by Petty Officer 2nd Class Bill Colclough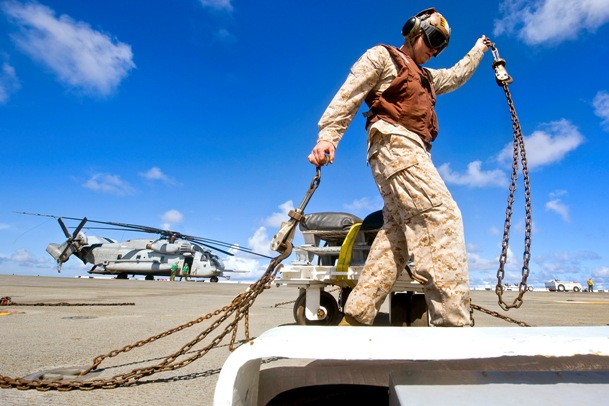 CHOCK AND CHAIN
A U.S. Marine carries a chock and chain across the flight deck in preparation for flight quarters aboard the amphibious assault ship USS Bonhomme Richard under way in the Pacific Ocean, Aug. 26, 2012. U.S. Navy photo Petty Officer 2nd Class Michael Russell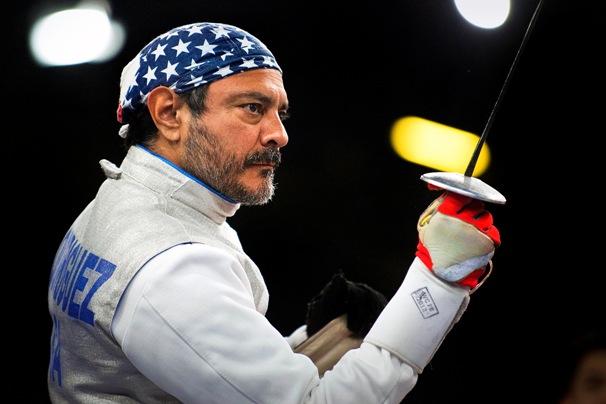 FOCUSED AND READY
Mario Rodriguez, a former U.S. Air Force staff sergeant and a member of the 2012 U.S. Paralympic fencing team, stands ready before the start of a bout during the Paralympic Games at the ExCeL London exhibition and convention center in London, Sept. 4, 2012. U.S. Air Force photo by Master Sgt. Sean M. Worrell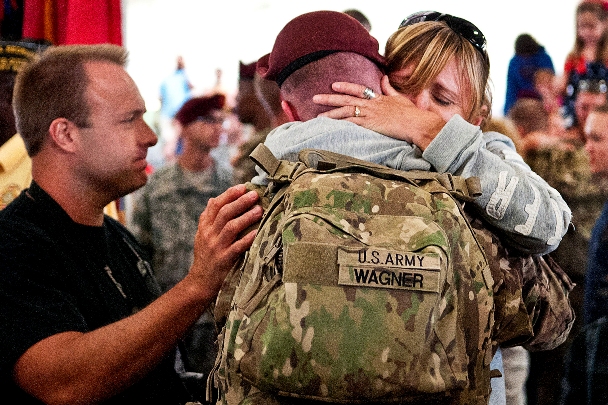 LOVED ONES
Army Pfc. Jordan Wagner greets loved ones during a homecoming ceremony at Pope Army Airfield on Fort Bragg, N.C., Sept. 9, 2012. U.S. Army photo by Sgt. Michael J. MacLeod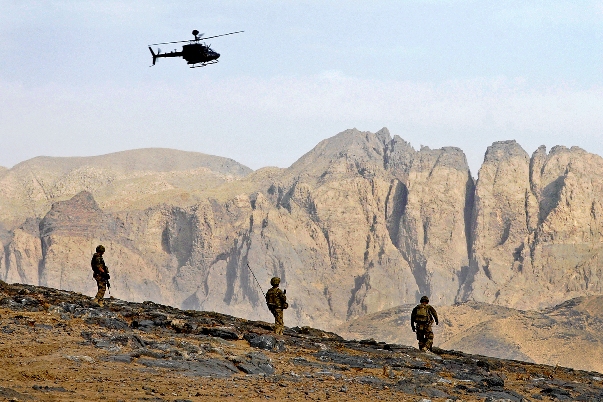 SOLDIER SECURITY
U.S. Army Pfc. Michael Weymouth, left, and Sgt. Christopher Ouzts, center, provide dismounted security for U.S. Air Force Tech. Sgt. Michael Myers, right, and his military working dog, Rambo, in front, while clearing a hill of improvised explosive device threats along a route during Operation Southern Strike III in the Takhteh Pol district of Afghanistan's Kandahar province, Sept. 7, 2012. Weymouth and Ouzts are combat engineers assigned to the 569th Engineer Company. U.S. Army photo by Staff Sgt. Brendan Mackie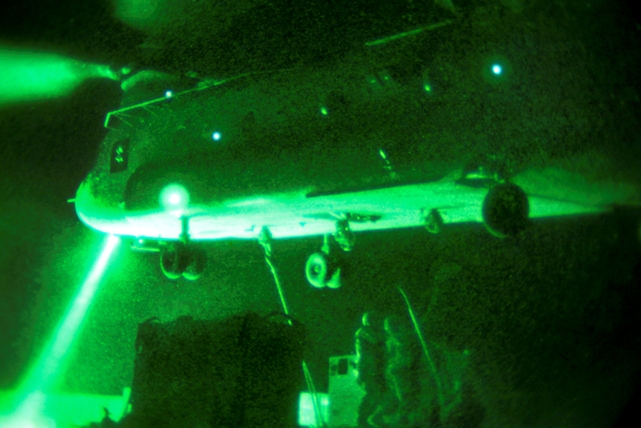 NIGHT OPERATIONS
As seen through a night-vision device, U.S. soldiers attach a generator to a CH-47 Chinook helicopter on Forward Operating Base Shank in Afghanistan's Logar province, Sept. 10, 2012. U.S. Army photo by Spc. Alexandra Campo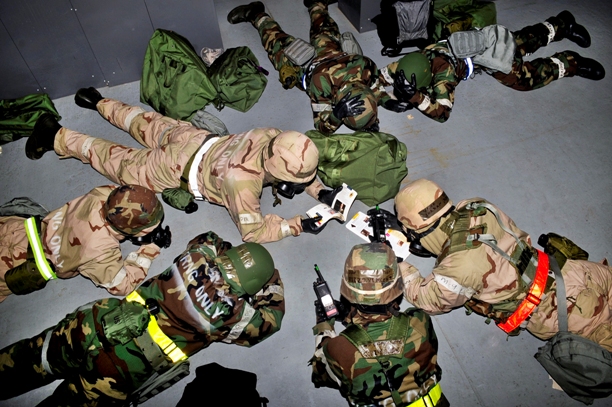 CHEMICAL ATTACK EXERCISE
U.S. airmen take cover during a simulated bombing and chemical attack as part of an operational readiness exercise on Royal Air Force Base Mildenhall, England, Sept. 11, 2012. The airmen are assigned to the 100th Civil Engineer Squadron. U.S. Air Force Senior Airman Ethan Morgan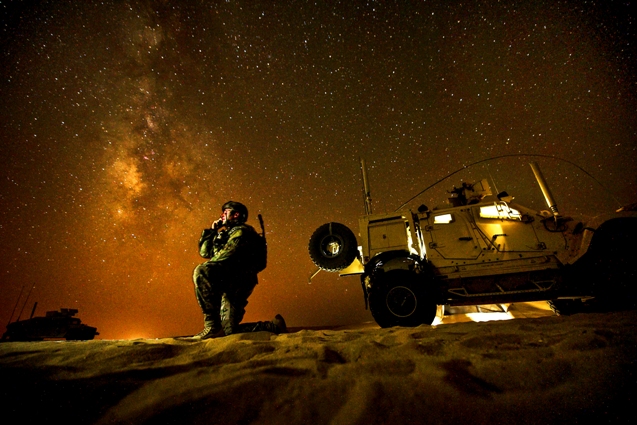 NIGHT CONTACT
U.S. Air Force 1st Lt. Drew Parks communicates with a U.S. Navy F/A-18 Super Hornet crew during Operation Spartan Shield in Southwest Asia, Sept. 11, 2012. U.S. Air Force photo by Staff Sgt. Jonathan Snyder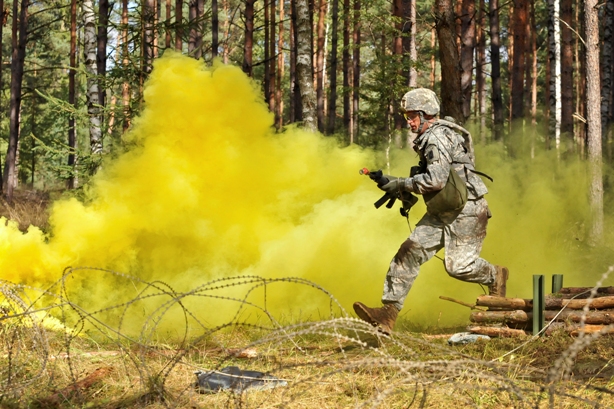 OBSTACLE COURSE
U.S. Army Capt. Christopher Harris moves through an obstacle during an U.S. Army Europe Expert Field Medical Badge examination in Grafenwoehr, Germany, Sept. 20, 2012. The exam provides multinational and U.S. service members with common standards and objectives for treating the sick and wounded, and improves communication among the frontline medical professionals fighting together. U.S. Army photo by Gertrud Zach

Please remember that The Canteen is here to support
and entertain our troops and veterans and their families,
and is family friendly.