---
To: FReepers; Patriots
Thank You Wonderful, Fabulous FReeper PATRIOT DONORS!!!!

YOUR LOYAL SUPPORT IS TRULY & GREATLY APPRECIATED!


THANK YOU VERY MUCH, CALIFORNIA, FLORIDA & WASHINGTON FReepers!!!!

Thank you all very much!

FReepers are absolutely the greatest!!

Woo Hoo!!

Less than $6.2k to go!!

We can do this!!

OPEN ALL NIGHT!!

~Jim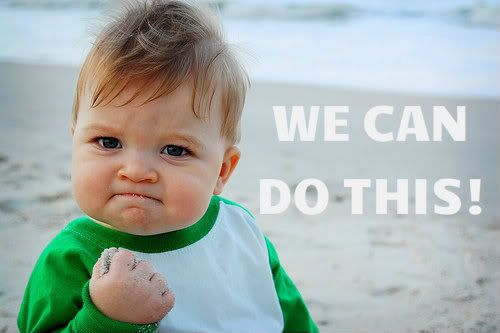 GOD BLESS AND KEEP YOU ALL


2013 Q1 Scoreboard — ranked by total receipts
Rank
Location
Receipts
Monthlies
Total
#
Avg/Per
Total
#
Avg/Per
1

California
$7,101.77
187
$37.98
$1,044.00
73
$14.30
2

Texas
5,518.86
183
30.16
1,108.00
69
16.06
3

Florida
2,870.00
108
26.57
915.00
52
17.60
4
Pennsylvania
2,835.00
71
39.93
225.00
17
13.24
5
New York
2,711.27
70
38.73
235.00
19
12.37
6
Georgia
2,195.00
43
51.05
205.00
16
12.81
7
Virginia
2,041.00
73
27.96
493.00
30
16.43
8
North Carolina
1,820.00
52
35.00
365.00
19
19.21
9
Ohio
1,737.00
51
34.06
306.00
23
13.30
10
Maryland
1,716.50
48
35.76
292.50
16
18.28
11
Colorado
1,420.00
49
28.98
280.00
16
17.50
12
Washington
1,320.00
47
28.09
285.00
16
17.81
13
Michigan
1,222.67
41
29.82
176.67
12
14.72
14
New Jersey
1,170.00
33
35.45
90.00
5
18.00
15
Tennessee
1,058.00
41
25.80
145.00
12
12.08
16
Massachusetts
967.00
38
25.45
301.00
16
18.81
17
Louisiana
958.00
15
63.87
148.00
9
16.44
18
Arkansas
900.00
20
45.00
145.00
7
20.71
19
Nevada
870.00
23
37.83
110.00
8
13.75
20
Missouri
833.00
33
25.24
160.00
12
13.33
21
Alabama
830.00
23
36.09
275.00
14
19.64
22
Arizona
813.00
31
26.23
225.00
14
16.07
23
Mississippi
792.00
22
36.00
191.00
8
23.88
24
Oklahoma
790.00
26
30.38
250.00
12
20.83
25
Alaska
785.00
10
78.50
100.00
3
33.33
26
Connecticut
775.00
15
51.67
50.00
4
12.50
27
Illinois
724.00
32
22.62
201.00
12
16.75
28
New Hampshire
694.57
11
63.14
90.00
5
18.00
29
South Carolina
660.00
26
25.38
110.00
9
12.22
30
Kansas
585.00
26
22.50
135.00
11
12.27
31
Australia
550.00
2
275.00
10.00
1
10.00
32
Oregon
541.96
29
18.69
100.00
7
14.29
33
Wisconsin
467.00
20
23.35
152.00
10
15.20
34
New Mexico
450.00
15
30.00
70.00
5
14.00
35
Indiana
425.00
22
19.32
165.00
14
11.79
36
Minnesota
388.00
24
16.17
215.00
15
14.33
37
United Kingdom
380.00
7
54.29
30.00
1
30.00
38
Utah
321.00
8
40.12
70.00
3
23.33
39
Switzerland
300.00
1
300.00
40
Idaho
280.00
12
23.33
65.00
5
13.00
41
Nebraska
250.00
9
27.78
30.00
3
10.00
42
Kentucky
243.00
8
30.38
60.00
3
20.00
43
South Dakota
220.00
7
31.43
25.00
3
8.33
44
Maine
214.00
7
30.57
27.00
2
13.50
45
Sweden
200.00
1
200.00
46
Canada
197.50
9
21.94
35.00
3
11.67
47
Delaware
196.00
7
28.00
10.00
1
10.00
48
Montana
190.00
8
23.75
95.00
4
23.75
49
Hawaii
160.00
13
12.31
140.00
8
17.50
50
Vermont
160.00
7
22.86
70.00
3
23.33
51
Iowa
105.00
5
21.00
40.00
2
20.00
52
North Dakota
100.00
1
100.00
53
Norway
70.00
2
35.00
20.00
1
20.00
54
Germany
60.00
4
15.00
55
West Virginia
50.00
2
25.00
65.00
2
32.50
56
Thailand
50.00
1
50.00
57
Wyoming
35.00
2
17.50
10.00
1
10.00
58
Rhode Island
30.00
1
30.00
30.00
1
30.00
59
El Salvador
30.00
1
30.00
60
Cuba
30.00
1
30.00
61
Puerto Rico
25.00
1
25.00
62
District of Columbia
20.00
2
10.00
10.00
1
10.00
63
Armed Forces - Pacific
10.00
2
5.00
5.00
1
5.00
64
Israel
10.00
1
10.00
Never Never Land
7,000.00
66
106.06
780.00
67
11.64
65 locations total
$62,472.10
1,756
$35.58
$10,985.17
706
$15.56
341
posted on
02/24/2013 8:39:04 PM PST
by
onyx
(FREE REPUBLIC IS HERE TO STAY! DONATE MONTHLY! IF YOU WANT ON SARAH PALIN''S PING LIST, LET ME KNOW)
---
To: FReepers; Patriots; FRiends; everyone
*** Attention dear FReepers, FRiends and Readers ***

When you sign up to be a NEW MONTHLY DONOR,
very generous FReepers Sponsors are donating $10.00 to FR!!!

During our 4th Quarter FReepathon SIXTY FReepers and former Readers signed-up to Donate Monthly, which meant that FR received $600.00 extra from generous sponsoring FReepers!!!



We're now into Round #7 our NEW MONTHLY DONOR campaign for our 1st Quarter FReepathon and have already bested last year's 4th Quarter with
SIXTY-THREE [ 63 ] New Monthly Donors, including ELEVEN New DOLLAR-A-DAY DONORS!!!


Thank you so much, New Monthly Donors!


Who's going to be New Monthly Donor #64?

How about you?

PLEASE CONSIDER BECOMING A MONTHLY DONOR TONIGHT.
Sign up with Jim right now!




Also, please know that pigs won't fly when you become a Monthly Donor.

But we hear tell that long ago, when LAZ signed-up,
a Cow Jumped Over the Moon!!!


I t's Your Turn Now
Sign-Up to Donate Monthly and Let's See What Happens!

(That is, aside from helping to abolish FReepathons and keeping FR up and running stronger than ever!!!)
342
posted on
02/24/2013 8:41:10 PM PST
by
onyx
(FREE REPUBLIC IS HERE TO STAY! DONATE MONTHLY! IF YOU WANT ON SARAH PALIN''S PING LIST, LET ME KNOW)
---
FreeRepublic.com is powered by software copyright 2000-2008 John Robinson