---
To: blam
"CBO is forecasting 750K job looses this year from sequester implementation"
Sequester means the budget doesn't go up as much as originally intended, but it is still going up 2%.
How could increasing the budget 2% result in 750k jobs lost???
---
To: webstersII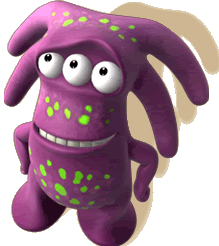 makes you wonder how anybody as stooopid as waters is, can even breath without mechanical assistance...
13
posted on
03/10/2013 7:57:20 PM PDT
by
Chode
(Stand UP and Be Counted, or line up and be numbered - *DTOM* -ww- NO Pity for the LAZY)
---
To: webstersII
It's MSM incompetence, group-think, spin, and laziness, as usual.
Here's a sentence directly from the CBO website:
"In the absence of sequestration, CBO estimates, GDP growth would be about 0.6 percentage points faster during this calendar year, and the equivalent of about 750,000 more full-time jobs would be created or retained by the fourth quarter."
http://www.cbo.gov/publication/43961
Please note that this is very nearly the exact opposite of what is universally being claimed. CBO is NOT claiming that existing jobs will be lost.
Secondly, the point is moot. We have seen from the Obamacare disaster that CBO's estimates must be based on whatever fraudulent numbers are provided to them — garbage in (the rule not the exception), garbage out. Check out their projections for the yearly debt and cumulative national deficit over the years — the numbers are hopelessly wrong.
18
posted on
03/10/2013 8:35:04 PM PDT
by
jiggyboy
(Ten percent of poll respondents are either lying or insane)
---
To: webstersII
"How could increasing the budget 2% result in 750k jobs lost???"
It depends on where the budget will be spent. If the extra 2% goes into entitlement spending then there won't be many job cuts. But the military is 20% of GDP. The military is absorbing half of the budget hit. The Pentagon announced it will furlough or lay off 800k people, mostly contractors.
Having been a military program manager I can tell you that even a small funding perturbation can lead to cascading impacts that range far and wide. Suppose your program has a burn rate (the rate it uses funds per month) of $2 million. The customer (Navy, AF, NSA, etc.) tells you to lower the burn rate to $1.5 million per month. You must stretch out the schedule. You no longer have enough funds to keep vital people full time. They either get laid off, move to other jobs or leave the company. Subcontractors may go out of business because they ramped up for your business or they made commitments and now won't be able to pay them. Then there are penalties because of contract clauses that further impact your budget well beyond a simple slow-down in funding. These take even more funds from the project.
In the end, these slow-downs always end up costing much more than they save.
---
FreeRepublic.com is powered by software copyright 2000-2008 John Robinson