---
To: redreno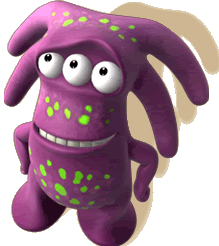 since when is this a US MARSHALS job???
18
posted on
04/13/2013 8:26:17 AM PDT
by
Chode
(Stand UP and Be Counted, or line up and be numbered - *DTOM* -ww- NO Pity for the LAZY)
---
To: Chode
Recommend that you watch the TV show Justified. The marshals get involved in activity criminal ancillary to their real job. It is sort of dual usage law enforcement.
19
posted on
04/13/2013 8:28:49 AM PDT
by
bert
((K.E. N.P. N.C. +12 .....History is a process, not an event)
---
To: Chode
If there was a federal warrant out there or the Marshals are part of a local area task force with other local and federal LEOs.
22
posted on
04/13/2013 8:34:26 AM PDT
by
BamaDi
("The definition of a racist today is anyone who is winning an argument with a liberal.")
---
To: Chode
75
posted on
04/13/2013 6:32:35 PM PDT
by
Enterprise
("Those who can make you believe absurdities can make you commit atrocities." Voltaire)
---
FreeRepublic.com is powered by software copyright 2000-2008 John Robinson