---
Jobless Rate for Poor Black Teen Dropouts? Try 95 Percent
PBS ^ | july 6, 2013 | Paul Solmon


Posted on 07/06/2013 1:03:20 PM PDT by Innovative
---
Navigation: use the links below to view more comments.
first previous 1-50, 51-53 last
---
To: Innovative
White liberals and blacks have to realize if Obama can't make the 'liberal solutions' work for the black community than those solutions just flat out don't work.
They don't work. Liberal ideas for the black community don't work. It's not that Obama doesn't care. It's not that Obama's 'white' and doesn't 'get it'. It's that liberal ideas produce Detroit type hellholes.
Liberal ideas don't work.
In order to keep the black vote high - to keep white liberal elites in power - they give us the ZIMMERMAN GIN UP THE HATE trial. Where they tried to turn a Hispanic into a white conservative Republican. Hate's all they've got now - cause the 'liberals ideas' don't work... Even Obama can't make them work - and we're years and years from Bush... to far to blame him for it all...
51
posted on
07/07/2013 7:00:47 PM PDT
by
GOPJ
(In the kingdom of the blind, the one eyed man is a dangerous extremist.. Greenfield)
---
To: 1010RD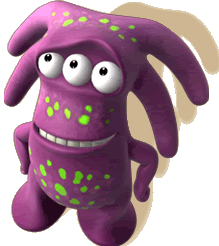 100%
52
posted on
07/07/2013 7:04:37 PM PDT
by
Chode
(Stand UP and Be Counted, or line up and be numbered - *DTOM* -ww- NO Pity for the LAZY)
---
To: 1010RD
I was really impressed how each one told of their success, and not their bad plight. If Je$$e J@ck@$$ or @l $h@rpt0n had been there, they would have been herding them back onto the plantation.

53
posted on
07/07/2013 8:59:48 PM PDT
by
Arrowhead1952
(The Second Amendment is NOT about the right to hunt. It IS a right to shoot tyrants.)
---
Navigation: use the links below to view more comments.
first previous 1-50, 51-53 last
---
---
FreeRepublic.com is powered by software copyright 2000-2008 John Robinson