---
To: annalex
I didn't see that at all. I did see it saying that riches can be stolen, i.e., can be torn off from you if you have them. Maybe I missed something. BTW, I'll eventually get back to you on the other thread.

---
To: A.J.Armitage
It is pretty clear here:
Would you heap up money? You will need to tear it from its owner.
We can't blame him; before capitalism, there was no systematic way to generate wealth, only ways to redistribute it by force.
---
To: A.J.Armitage
Radio Free Republic Presents
The Banana Republican Hour
With your host Luis Gonzalez
This week's guest:
Brothers to the Rescue founder, José Basulto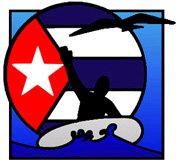 ---
On February 24, 1996, three light aircraft left Miami on a routine flight. Their missions, to search the waters off the Florida Coast for rafters trying to reach the US shores, and bring them help by guiding the US Coast Guard to their location. That day in February, only one plane would return to its home base in Miami.
Tune in to Radio FreeRepublic this Thursday, March 14, at 9 PM EST, and listen to the actual sounds of a terrorist in action, murdering unarmed American citizens.
Sr. José Basulto, founder of Brothers to the Rescue and pilot of the surviving Cessna, will shed light on the events of that day, and detail how the Clinton administration withheld advanced knowledge of the attack from the humanitarian volunteer group, helping seal the fate of these four courageous flyers.
Radio FreeRepublic, fearless talk radio.
Click on Banner to hear broadcast of Show Thursday, March 14, at 9PM EST/6PM PST
RadioFR Every Thursday at 9PM EST/6PM PST

RadioFR Archives, Hear the shows you missed
---
FreeRepublic.com is powered by software copyright 2000-2008 John Robinson