---
To: drstevej; OrthodoxPresbyterian; CCWoody; Wrigley; Gamecock; Jean Chauvin; jboot; AZhardliner; ...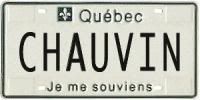 ---
To: Gamecock
These accusations are true of many numbers-obsessed congregations, but not every large church is a health-and-wealth, grace without repentance church. The church I attended until very recently is huge, and considered "seeker sensitive," but the reason it is "seeker sensitive" is that it preaches the basics, over and over again, for those who have never heard them before: 1. You are a sinner (like EVERYONE else). 2. Christ died to forgive your sins. 3. Believe this, and you shall be saved and have eternal life.

It gets to be repetitive after a while for those of us who are longtime believers (hence my looking for a new church), but it attracts thousands of people weekly who want to hear the Truth. The pastor is not touchy-feely or humanistic -- in fact, I have many times witnessed people get up and leave in the middle of the sermon because what he said was "offensive" to them (regarding homosexuality or abortion being sinful, or the idea that those who have been given much have much responsibility, etc.). He doesn't sugar coat the Truth, He just preaches it in a way that's easy for anyone to understand. And as a result, 10,000 people show up every week.

I ust wanted to point out that while it's trendy to bash "mega churches," not every huge church is a sham.
---
To: Gamecock
A person who is not willing to face his sickness will not desire the services of a physician.
Amen, Gamecock. Great article.

15
posted on
10/15/2005 10:53:09 AM PDT
by
Dr. Eckleburg
('Deserves' got nothing to do with it.)
---
To: Gamecock
Thanks for posting this, Brother - much appreciated!
22
posted on
10/15/2005 5:02:28 PM PDT
by
ItsOurTimeNow
("Heart of my own heart, whatever befall")
---
FreeRepublic.com is powered by software copyright 2000-2008 John Robinson