---
To: vladimir998; Amityschild; Captain Beyond; Cvengr; DvdMom; firebrand; GiovannaNicoletta; HossB86; ...
She lived her
whole life
for God
-
and stayed as she always was
and always expected to be
[UNMITIGATED HERETICAL !NONSENSE!] -
for God.

.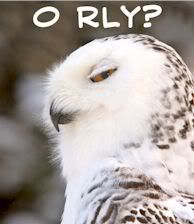 ?REALLY?
THEN,
?WHY OH WHY?
DON'T Y'ALL
FOLLOW MARY'S EXAMPLE? . . .
AND FORSAKE
ALL THIS HIDEOUS
REBELLIOUS
UNBIBLICAL
FOCUS ON MARY;
OBSESSION WITH MARY;
IDOLATRY OF MARY?
AND
FOCUS
AS SHE
ON GOD?


AT LEAST
LONG ENOUGH
TO GIVE THE ALTAR BOYS A REST!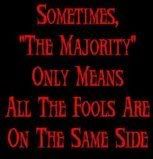 100
posted on
05/31/2011 1:51:14 PM PDT
by
Quix
(Times are a changin' INSURE you have believed in your heart & confessed Jesus as Lord Come NtheFlesh)
---
To: Quix
Thanks for proving my point. Filling your posts with pics, colored words, italics, etc. does not add any truth to what you post.
104
posted on
05/31/2011 1:55:13 PM PDT
by
vladimir998
(When anti-Catholics can't debate they just make stuff up.)
---
FreeRepublic.com is powered by software copyright 2000-2008 John Robinson