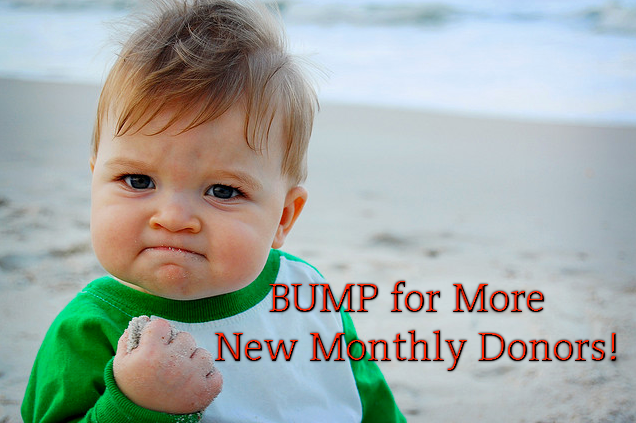 Thirty Eight FReeper-Patriots are now
New Monthly Donors.

Generous FReepers have Sponsored
$10 each for each New Monthly Donor because they realize that
Donating Monthly is the Ideal way to
Reliably support FR!

Who will be New Monthly Donor 39 ?

Please sign-up here today
and throw the reminders away!