ALAS, BABYLON
From this Science Fiction classic:
Book Description:
The classic apocalyptic novel that stunned the nation with its vivid portrayal of a small town's survival after nuclear holocaust devastates the country. Buy the book here.
I am a military retiree, having served 22 (proud!) years in the Air Force as a communications/computer specialist. Main frame ops, comm center, LAN install, software support, and combat comms out in the field. I retired in 1998 as a Senior Master Sergeant (E-8).
Communications and Information badge, Command Level
The "Freddy Kruger", with Star and Wreath
---

Served at the following locations:
1976-1979: NORAD, Cheyenne Mountain Complex, Colorado

---
1979-1982: 6th Missile Warning Squadron (PAVE PAWS), Cape Cod AFS, Massachusetts
---
1982-1984: Overseas to Australia for my Country! 5th Defence Satellite Communications Squadron, Woomera AS, Australia
---
1984-1988: Back to the Land of the Big BX! Defense Intelligence Agency, Wash D.C.

---
1988-1991: Defense Communications Agency (Now known as the Defense Information Systems Agency), the Pentagon (escaped in 1991!)

---
1991-1993: Back Overseas once more. 6917th Electronic Security Group, San Vito AS, Italy

---
1993-1997: (We closed San Vito, and I did such a good job closing down Comm-Computers there that they moved me north to Germany to help shut down the other ESC/AFIC bases.) 26th Intelligence Group, Ramstein AB, Germany

/>
---
While at Ramstein, also spent some time here:
---
1997-1998: Back to the Land of the Free and the Home of the Brave! 42nd Communications Squadron, Maxwell AFB, Alabama

---
Due to Clinton's cuts to DoD funding, the Air Force decided to "outsource" support services on Maxwell/Gunter. Told I would have to move yet again, and having just purchased our Alabamian "Fortress Babylonia", I elected to retire here in Sweet Home Alabama. Today I quietly teach computer networking to computer engineers, while loudly posting at Free Republic. Free Republic is like being in the service. Fun and adventure daily!



Why I joined the US Air Force
Reason 1: The Barracks were better
Reason 2: You can play on the bombs
Just be careful playing with bombs, or you can go from this:
To this!
This WILL ruin your day! Save it for the Islamofascists!
Reason 3: Our mud 'rasslers are dirtier!
Reason 4: Sometimes you can race planes versus SP cars. Try to stay in your own lane!
Thanks for viewing my page!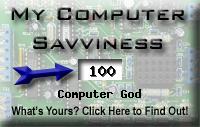 SUNDAY MORNING TALK SHOW PING LIST
Acapesket; A.Hun; aligncare; altura; bender2; Bernard; bray; cajungirl; Carley; CDB; chickadee; Chuck54; ColdOne; csmusaret; DollyCali; estrogen; fedupjohn; fiodora; fishtalk; girlene; goodnesswins; gov_bean_counter; hillarynot; hocndoc; jack gillis ; kabar; ken5050; kmiller1k; Lakeside Granny; lazamataz; LET LOOSE THE DOGS OF WAR; llandres; Louis Foxwell; Lucius Cornelius Sulla; lysie; maica; mainepatsfan; Marcella; mathluv; merryberry; Miss Didi; Miss Marple; MNJohnnie; Morgan in Denver; mtnwmn; norwaypinesavage; okimhere; old_sage_says; onyx; patj; patriotspride; phsstpok; Recovering Ex-hippie; ROCKLOBSTER; rodguy911; roses of Sharon; Sammie42; saveliberty; secret garden; shadeaud; shalom Aleichem; seenenuf; SERKIT; skinkinthegrass; snugs; STARWISE; stayathomemom ; tarheelswamprat; tbone56; The Shrew ;ThreePuttinDude; Timeout; tomguy; tom paine 2; ICAB9USA; Unrepentant VN Vet