---
Buringame and Cucullu on Freedom Radio tonight: 'Operation Valentine: A Salute to Gitmo Heroes'
911FamiliesForAmerica.org ^ | January 29, 2009 | Tim Sumner


Posted on 01/29/2009 1:33:45 PM PST by Sergeant Tim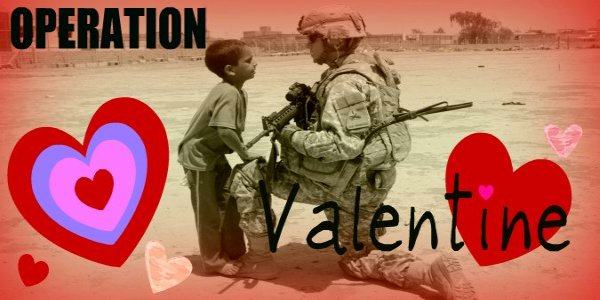 On Freedom Radio tonight, 8 to 10 PM EST, the "Operation Valentine: A Salute to Gitmo Heroes" series will continue. Tonight's show will feature well-known commentator and 9/11 family member Debra Buringame and retired Special Forces officer, Vietnam veteran, and author Lieutenant Colonel Gordon Cucullu.
A "Salute to Gitmo Heroes" is part of Operation Valentine, being widely broadcast tonight across some of the best shows of Blog Talk Radio, for the purpose of honoring our men and women in uniform, giving their all and then sum, for our safety and security at our facility in Guantanamo Bay. This is a special effort by the best Blog Talk Radio hosts to support our men and women in uniform at Gitmo, the war on terror's most difficult duty.
There is widespread misunderstanding of the mission and the burden that belongs to the men and women working at Gitmo and its importance to the security of our nation. In addition, because the men and women who are on duty there are under tremendous security risk from terrorist attacks, they receive nothing in the way of cards and gifts, while the interned receive plenty, including words of encouragement and gifts.
LTC Cucullu, in a series of visits conducted over the last 3 1/2 years, inspected every corner of Guantanamo Naval Base and interviewed dozens of personnel, from guards and interrogators to cooks and nurses. The result — coming just as the Obama administration wants to close the facility — is a riveting description of daily life for both prisoners and guards. He is the author of the recently released 'Inside Gitmo: The True Story Behind the Myths of Guantanamo Bay.'
Ms. Burlingame, a former attorney and a director of the National September 11 Memorial Foundation, is the sister of Charles F. "Chic" Burlingame III, the pilot of American Airlines flight 77, which was crashed into the Pentagon on Sept. 11, 2001. She co-founded 9/11 Families for a Safe & Strong America. In addition, she contributes at the Wall Street Journal, where she recently wrote 'From Gitmo to Miranda, With Love.'
Your can tune into Freedom Radio by clicking here. No registration is required to listen in. If you wish to join the online chat, you may login; there is no charge to register.
Support our troops, please.

---
TOPICS:
KEYWORDS: debraburlingame; gitmo; gordoncucullu; guantanamo; insidegitmo; operationvalentine; supportourtroops



---
To: Just Lori; TheForceOfOne; SilvieWaldorfMD; Tennessee Nana; ThreePuttinDude; eastsider; del4hope; ..
2
posted on
01/29/2009 1:36:14 PM PST
by
Sergeant Tim
(In the War on Terror, there is no place to run from here.)
---
To: Sergeant Tim
3
posted on
01/29/2009 2:26:39 PM PST
by
HonestConservative
(http://www.operationvalentine.blogspot.com/)
---
To: All
4
posted on
01/29/2009 2:42:40 PM PST
by
HonestConservative
(http://www.operationvalentine.blogspot.com/)
---
To: Sergeant Tim
5
posted on
01/29/2009 2:44:11 PM PST
by
HonestConservative
(http://www.operationvalentine.blogspot.com/)
---
FreeRepublic.com is powered by software copyright 2000-2008 John Robinson