---
David Hogg: Kavanaugh is Wrong Because AR-15s Shoot Further than Handguns
breitbart.com ^ | Sept. 7, 2018 | AWR Hawkins


Posted on 09/08/2018 8:27:03 AM PDT by PROCON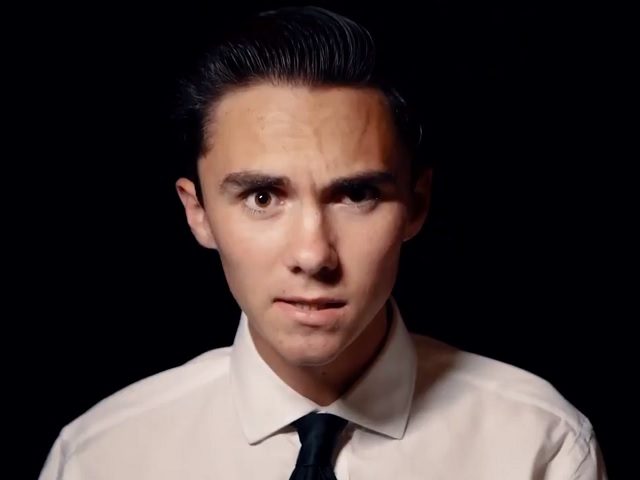 On September 5 gun control activist David Hogg suggested AR-15s cannot be used for self-defense because they shoot further than handguns.
He made this suggestion via a tweet which he sent in response Supreme Court nominee Brett Kavanaugh's testimony that AR-15s and other semiautomatic rifles are used for "self-defense."
Kavanaugh's full statement was that "handguns and semi-automatic rifles are weapons used for hunting and for self-defense."
But Hogg isolated the words "self-defense" and tried to make a point:
David Hogg
✔ @davidhogg111
The effective range of an AR-15 is 1600 feet for comparison your typical handgun is 75 feet if you're shooting somebody from 1600 feet away you're not defending yourself...
...you're hunting.
Make the 2004 Massachusetts assault weapons ban federal law. #BanAssaultWeapons

(Excerpt) Read more at breitbart.com ...
---
TOPICS: Chit/Chat
KEYWORDS: 15minutesover; 15minutesup; 2ndamendment; ar15; attentionhogg; banglist; brettkavanaugh; camerahogg; castrati; davidhogg; fag; gay; gungrabbers; hogg; hoggwash; kavanaugh; lowt; parkland; pencilnecknazi; psycho; soyboy; supremecourt; trianglefaceboy; yag
---
Navigation: use the links below to view more comments.
first 1-20, 21-40, 41-60, 61-80 ... 101-111 next last
---
---
---
---
---
---
---
---
---
---
---
---
---
---
---
---
---
---
---
---
---
Navigation: use the links below to view more comments.
first 1-20, 21-40, 41-60, 61-80 ... 101-111 next last
---
---