---
Repeating Rifles
Am Shooting Journal ^ | 11/15/2018 | L Whitman


Posted on 11/15/2018 5:58:21 AM PST by w1n1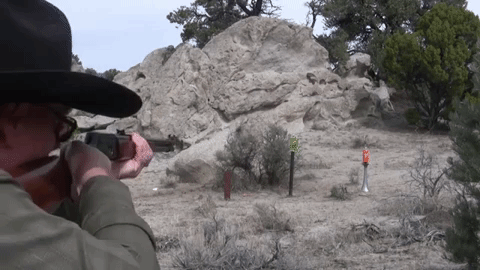 Is it good for Hunting?
Do you hunt with action lever rifles? (repeaters) There was a period when lever action rifles were completely out of the picture for hunting.
Thanks to companies like Marlin, Henry and Winchester as they still make these fine repeating rifles.
Its amazing to see in this heavy marketed AR-platform and bolt action world that the repeating firearms are making a comeback.
Veteran hunters may be the ones influencing the newer generation of hunters.
Maybe, the newbies are out there looking to be like John Wayne.
Good thing this isn't a faddish thing because hunting deer are mostly at close to mid range.
From these ranges whats needed is accuracy and maneuverability, which the lever action rifle fits the bill. These repeating rifles are great for spot-n-stalk and brush hunts.
Winchesters and Henry's are the leading lever action rifle manufactures have been refining these guns and broadening their range of calibers. Obviously, ammo manufactures have joined the band wagon in developing lever specific ammo that have more power and accuracy. So what are some good repeating rifles for hunting? Take a look of these: (maybe you own one of these)
Marlin 1894 .44 Mag
Its handy size is punctuated by a quick-pointing, straight-grip stock design and Old West-styled, adjustable semi-buckhorn sights.
Henry Big Boy All Weather .44 Mag/SPL
If you want a rough and tough gun that can handle the harsh conditions. Another plus with this rifle is that it loads quickly with no jams compared to other .30-30 models. Read the complete list of lever rifles.

---
TOPICS: Hobbies; Outdoors
KEYWORDS: banglist; blogpimp; getaneditor; henry; marlin; momsbasement; winchester
---
Navigation: use the links below to view more comments.
first 1-20, 21-40, 41-56 next last
---
---
---
---
---
---
---
---
---
---
---
---
---
---
---
---
---
---
---
---
---
Navigation: use the links below to view more comments.
first 1-20, 21-40, 41-56 next last
---
---