---
Kel-Tec PMR30 - Great for Plinking
Am Shooting Journal ^ | 2/5/2019 | C Bailey


Posted on 02/05/2019 9:07:29 AM PST by w1n1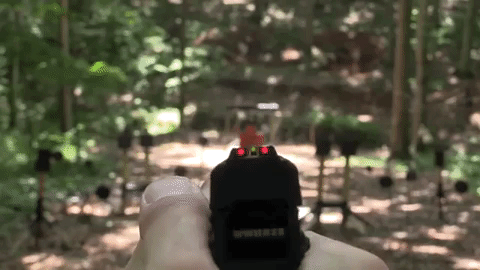 If you're into plinking and a Kel-Tec fan, you should have a look at the Kel-Tec PMR-30.
Not a new gun, its been around since 2010, but its an ideal pistol for hiking, camping or just toss it into your tackle box.
This gun is a .22 caliber and most are usually in a revolver type. Kel-Tec PMR-30 is a full-size pistol chambered in .22 WMR also, considered a full size pistol.
Magazine Hi-Capacity
One of its main features is the high magazine capacity. The mag holds 30 rounds of .22 WMR. The pistol is slender, the magazine itself may be a little wide for the average male/female hand but it shouldn't big an issue.
Trigger
Features a single-action trigger pull at around 4 pounds, which is short and light. This is well suited for target shooting and plinking. Obviously its very accurate. Read the rest of Kel-tec PMR30.

---
TOPICS: Hobbies; Outdoors
KEYWORDS: banglist; blogpimp; bot; clickbait; eighthgrade; getaneditor; keltec; momsbasement; pimp; pmr30; postedbeforealready; readtheresthere; recycled; whydontyoudonate
---
---
---
---
---
---
---
---
---
---