---
To: fieldmarshaldj
And the gayest album cover goes to... [Bob Conrad]
Are you kidding me?! Between that one and Clint Eastwood, i almost never made it through the list. lol. Robert Conrad in "The Wild, Wild West"was one of my favorites growing up. I guess if you're a guy, though...

39
posted on
09/22/2013 11:07:54 AM PDT
by
Nita Nupress
( Use your mind, not your emotions. Refuse to be manipulated by Marxists!)
---
To: fieldmarshaldj; Nita Nupress
Re:
And the gayest album cover goes to...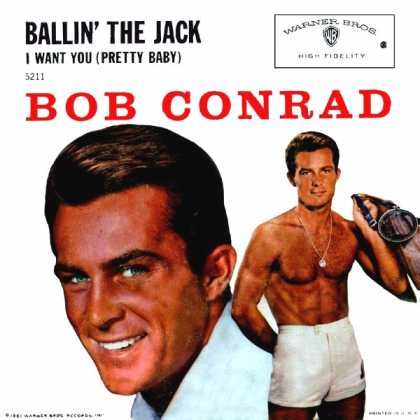 Whoa, fieldmarshal...
guess you missed...
with both 'PIANO and ORGAN STYLINGS' of GREENE and ILES
Yet, as I recall...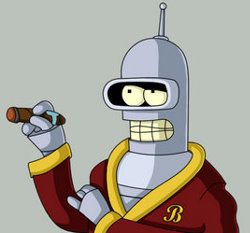 it was a pretty cool album: SR 60099/MG 20427 - Keep It Gay: Conversational Music - Greene & Iles [1959] Eddie Greene (organ) and Stephen Iles (piano). Keep It Gay/Lazy River/I've Got The World On A String/Taboo/When It's Sleepy Time Down South/You Make Me Feel So Young//Chinatown Cha-Cha/Ja-Da/Life Is Just A Bowl Of Cherries/From This Moment On/Taking A Chance On Love/Dansero

42
posted on
09/22/2013 11:39:10 AM PDT
by
Bender2
("I've got a twisted sense of humor, and everything amuses me." RAH Beyond this Horizon)
---
To: Nita Nupress; All
Nita, remember Conrad in the battery commercial? He had a battery on his sholder and said "Go ahead. Knock it off."
My wife and I were talking about drive-ins earlier this evening. There was always a playground with swings, a slide and a teeter totter.
And I remember it being hotter than hell and mosquitoes eating us alive. Then my mother figured out she could spray the car, and us, with DDT. And I've never glowed in the dark.
99
posted on
09/22/2013 8:35:22 PM PDT
by
VerySadAmerican
(".....Barrack, and the horse Mohammed rode in on.")
---
FreeRepublic.com is powered by software copyright 2000-2008 John Robinson