---
When Obama Campaign Power's called Hillary "A Monster" – Happy Halloween
opinion | 10-30-2016 | ShivaFan


Posted on 10/30/2016 8:10:49 AM PDT by ShivaFan

Happy Halloween. Now let us talk about 2008 and monsters. Do you remember those days?

March 07, 2008 - Obama advisor Samantha Samwise Power calling Hillary Clinton a monster.

"She is a monster, too – that is off the record – she is stooping to anything," Ms Power said.

Ms Power said of the Clinton campaign: "Here, it looks like desperation. I hope it looks like desperation there, too. You just look at her and think, 'Ergh'. But if you are poor and she is telling you some story about how Obama is going to take your job away, maybe it will be more effective. The amount of deceit she has put forward is really unattractive."

In 2008 Hillary was compared to Gollum of the Lord of the Rings (Two Towers, 2002), possessed by the ring and almost vomiting over the excitement and yearning to grab, steal, kill for the ring and possess it, but in the end falling into the pit of fire just as the possession was in Gollum's fingers.

But this imagery is much more apropos to today and this Happy Halloween as Hillary grasps the ring she is totally possessed after – the Presidency of the United States – and then falls into the pit of fire under the drug addicted like fixation for this power. Originally known as Sméagol, so corrupted by the Power of The One Ring and turned into Gollum, named after the habit of making swallowing noise in the throat in fixation of desire to possess the Ring of Power. Gollum would do and say anything possessed with this fixation, pretend to be your friend when actually ready to club you to death to get the Ring, who would literally start hacking in excited anticipation of holding it's power, go into fits of personality disorder and rage against anyone else who possess it, plotting how to kill the person even to get that Ring, then start to smile to the ones whom Gollum is trying to deceive, laughing an odd laugh. But in the end, just as the Ring was in Gollum's palm of hand, not even seeing the world in reality the Gollum falls, falls, into the fire, even smiling in the final moment of burning thinking "Now I have the Ring!"…
GOLLUM FALLING INTO THE PIT OF FIRE
May this Christmas be a time when we can all sing, "Ding Dong the Witch is Dead" and "God Bless Us. Every one."

---
TOPICS: Chit/Chat; History
KEYWORDS: anotherstupidvanity; gollum; hillary; monster



---
To: ShivaFan
---
To: ImJustAnotherOkie
Yes! Speaking of Gollum, Gollum also had a bad smell that is compared to boiled cabage - and it is quite notable, in one of the hacked emails we see John Podesta comparing the smell of Hillary Clinton to "boiled cabbage, urine, and farts" combined. Very telling. So apropos. Gollum.
---
To: ImJustAnotherOkie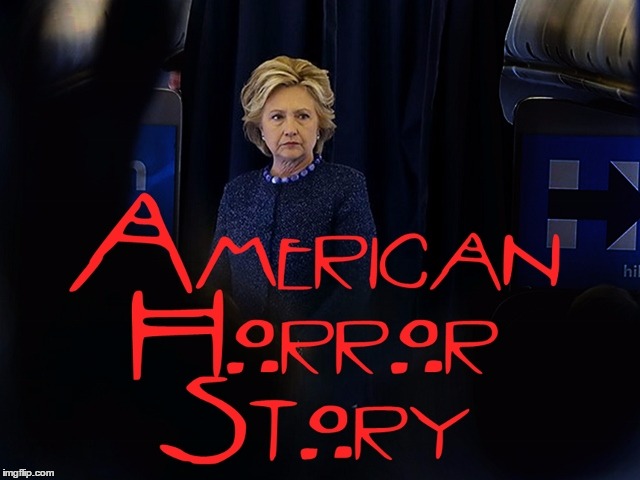 4
posted on
10/30/2016 8:41:43 AM PDT
by
libertarian27
(FR Cookbooks - On Profile Page)
---
To: ImJustAnotherOkie
Well super funny, this is just satire.
---
FreeRepublic.com is powered by software copyright 2000-2008 John Robinson