---
Veterans Day speech (my brother spoke to some high school students)
Posted on 11/25/2004 6:54:30 PM PST by truthandlogic
Veterans Day Speech
First of all I would like to thank you all for having me come and be with you here today. Its not often I get to see such a fine looking group as this gathered in one place.
Let me start off by introducing myself. My name is Dan Devoy. I am a retired US army veteran. I served as an Infantry Man in the United States Army for 20 years.
I served 17 year as a Paratrooper with the 505th Parachute Infantry Regiment in the 82nd Air Borne Division, Americas Guard Of Honor. I served two years in the republic of South Korea patrolling inside the DMZ and one year Stationed in Panama patrolling the Panama Canal.
During my enlistment in the US Army I attended many schools.
BasicTrainig and AIT at, Ft Benning Ga. US Army Airborne School, Ft Benning Ga. Machine Gun Leadership, Ft Bragg N.C. Anti Armor Leadership, Ft Bragg N.C. Airassult School, Ft Campbell Ky Rappell Master School, Ft Campbell Ky Jump Master School, Ft Bragg N.C. Jungle Operations Training School, Panama Jungle Survival School, Panama British Airborne School Advanced Non Commissioned Officer School, Ft Benning And the Tactical Certification Course, Ft Benning Ga.
I have jumped and trained on many missions both in the United States and around the world.
I volunteered to be here today talk to you fine young people About Veterans Day and what it means to me.
Well, it would be difficult to imagine the United States of America and what it would be like if we didn't have those of use willing to fight and die for our freedoms.
We have been blessed with generations of brave men and women who have sacrificed their time and service and their lives so that we can continue to enjoy our freedom. If it were not for these brave men and women the world we live in now would be a very different place.
I see veterans making significant contributions in our community every day. I see our veterans leave the military with skills that enhance the medical profession; pilots flying for our airlines, police and fire fighters who risk their life every day protecting and serving. Veterans bring their commitment, their work ethics, their sense of fair play and their willingness to act as a team member back into our community and society. It is these values – the core values of anyone who has worn a uniform that continues to refresh the American society.
I see you out there as the next warriors stepping up to carry our freedom forward. How will you be guided? You will be guided by the core vales of our military, loyalty, duty, respect, selfless service, honor, integrity and personal courage.
Veterans Day to me is a day we honor or Nations military heroes. The heroes I speak of could be sitting across the kitchen table from us. The heroes I speak of are the men women, brothers and sisters who have raised us and taught us right from wrong. These heroes are our Veterans.
Please stand up …..Veterans stand…..applause.
They are not rich and famous. They never claimed the title HERO for themselves. But these Veterans are our Nations Heroes.
Webster's Dictionary defines the word Hero as "a man admired for his achievements or qualities, one that shows great courage." You veterans are all heroes in my eyes. So the next time we think we don't have any heroes or role models, that there is no one left to look up to, turn off the TV and look across the table, at your father, mother, brother, sister or grandfather. Ask them about their war, ask them what they did, hear their stories. There are Heroes among us here today. We need to open our eyes and see our heroes. We need to thank them for their sacrifice and courage. We need to thank them for their service to our country.
We also need to thank God for not only the gift of life, but the gift of Heroes our Veterans.

---
TOPICS: Your Opinion/Questions
KEYWORDS: veteransday; veterns; vets

My brother (retired army) gave this speech last Veterans Day. We are very proud of him and just wanted to share his speech.

---
To: truthandlogic
Great speech and thanks to you brother.
---
To: truthandlogic
Excellent speech. my compliments to your brother.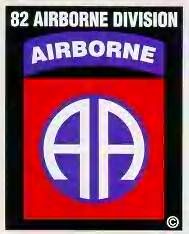 Happy Thanksgiving!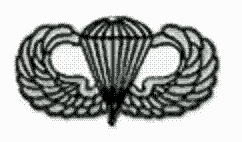 ---
To: truthandlogic
My compliments to your brother.

I heard an interesting story over Thanksgiving dinner tonight -

President Bush was recently awarding a Purple Star to a wounded soldier recovering at Walter Reed Hospital.

The soldier said,

"Mr President, I had the honor of being awarded a Purple Heart by your father, President Bush 41."

"I now have the honor of being awarded the medal by you, sir, President Bush 43".

"If your brother Jeb decides to run for President, I am going to be a little more careful".

---
FreeRepublic.com is powered by software copyright 2000-2008 John Robinson