---
Tale of Two Rallies - Olney, MD Week 297 & 298, Oct. 1 & 8, 2011
Posted on 10/14/2011 7:37:16 AM PDT by trooprally
Fall weather is definitely upon us. The weather changes from moment to moment. Just yesterday, Thursday, Oct. 13, after a rainy morning, the sun popped out to warm us up to the mid-70s. Then storms rolled in during the rush hour, only to have a tornado touch down on I-95 near Quantico Marine Base.
But I have to go back two Saturdays to our Olney Support the Troops Rally.
BELOW LEFT: Oct. 01 in Olney. Mid-50s, slight breeze and an occasional cold drizzle. BELOW RIGHT: Oct. 08, Warm and sunny.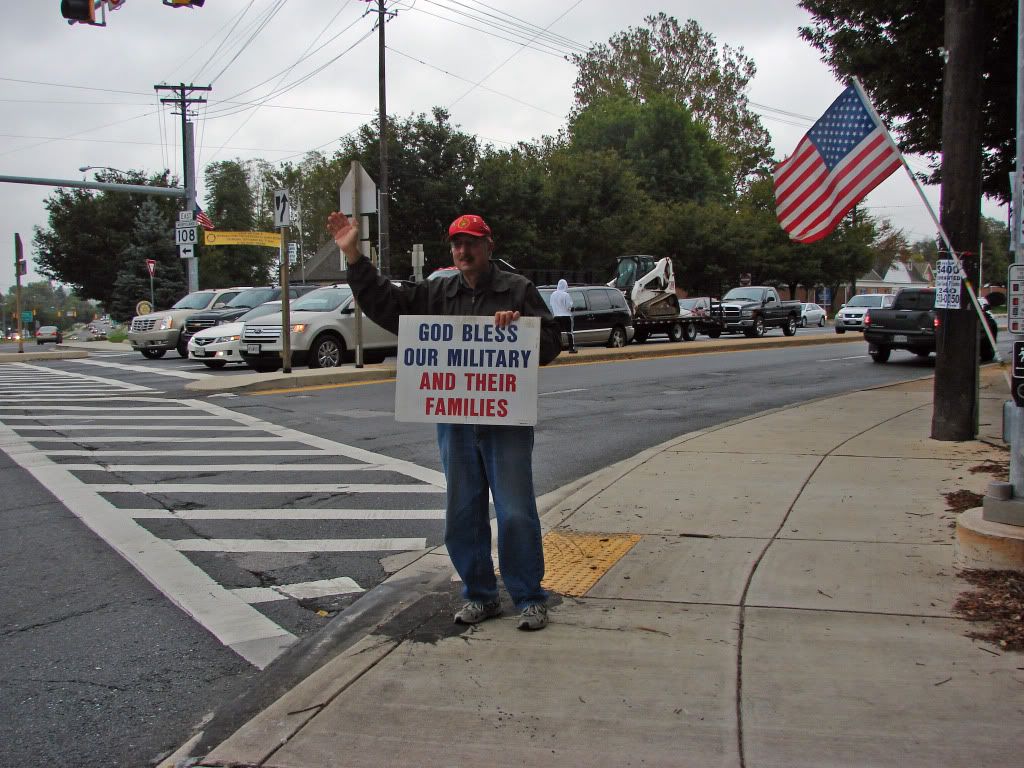 OCTOBER 01 - WEEK 297 Patriots that were there the whole morning: Lurkers Bill and Jim, Fraxinus and GunsAreOK. [Mrs] T and I were there just for the set up. We had to leave to see our granddaughter play soccer down in Frederickburg, VA. Her team won 6-0. And better yet, weather was sunny and warm.
PS - The only picture was the one above while [Mrs] T had her camera out. The designated photographer in our absence forgot the camera.
OCTOBER 01 - WEEK 297
Patriots in Olney this Saturday include Lurkers Bill & Jim, Fraxinus, GunsAreOK, Sensei Ern, [Mrs] Trooprally and myself.
Another patriot, "J", joined us later. "J" is almost a weekly passing supporter, honking and waving as she passes. Her business keeps her busy Saturday mornings but today she finished up a little early. Her husband is a Vietnam Vet. This lady is a true conservative patriot, holding rallies for Republicans at these same corners during the last election. I know, most Republicans in Maryland are no Cain or Palin, but the are better then than the libs that control Maryland.
BELOW LEFT: "J" passing by. BELOW RIGHT: And with Fraxinus, Sensei Ern and Lurker Jim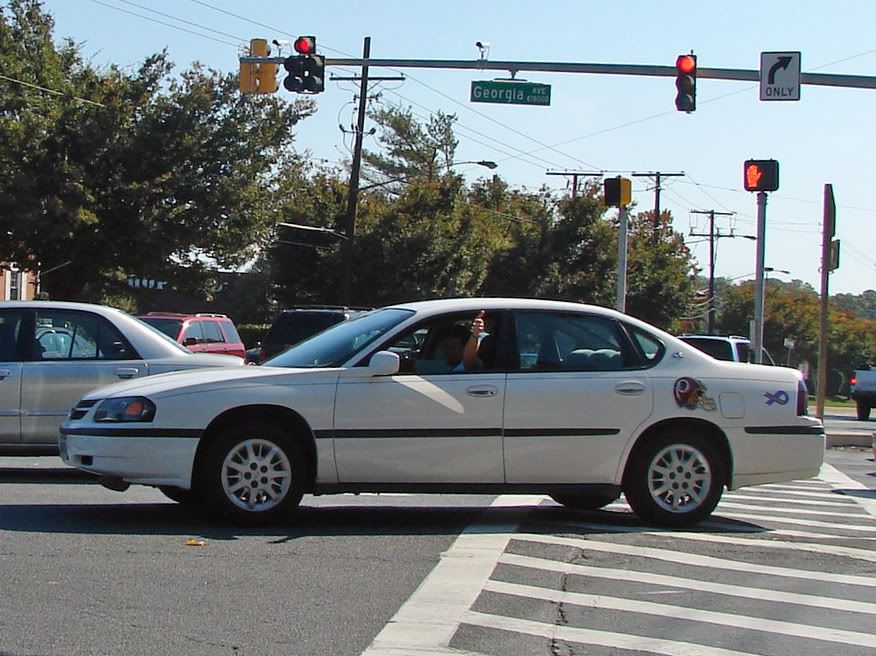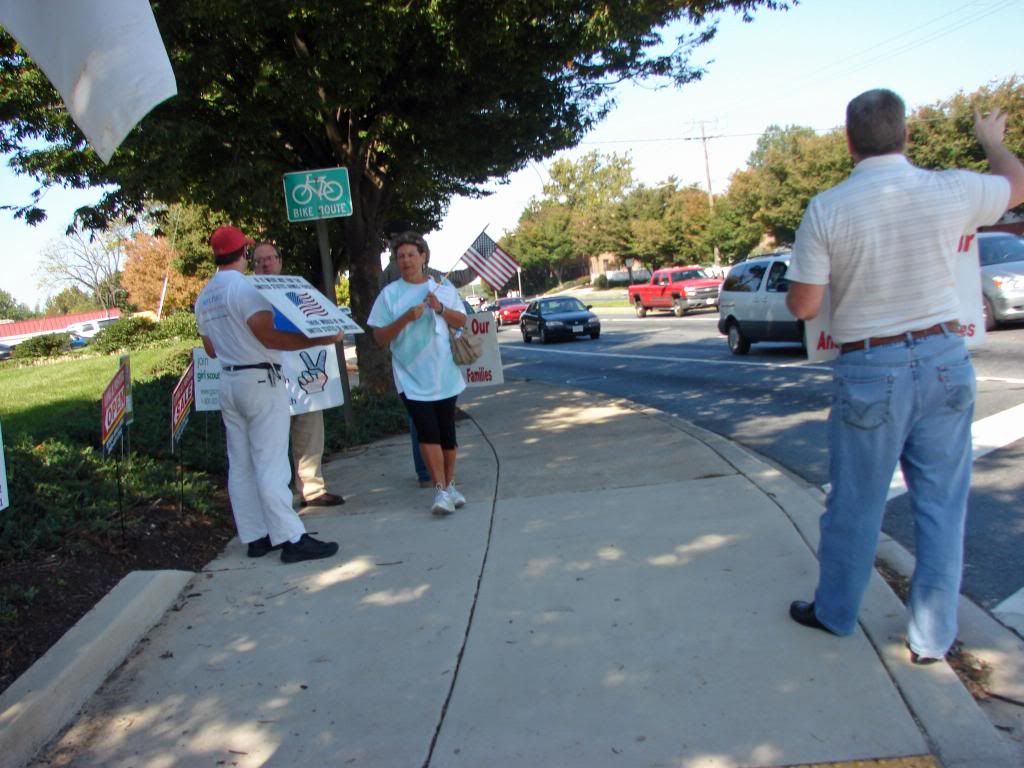 BELOW: "J"'s reminder for the 2012 election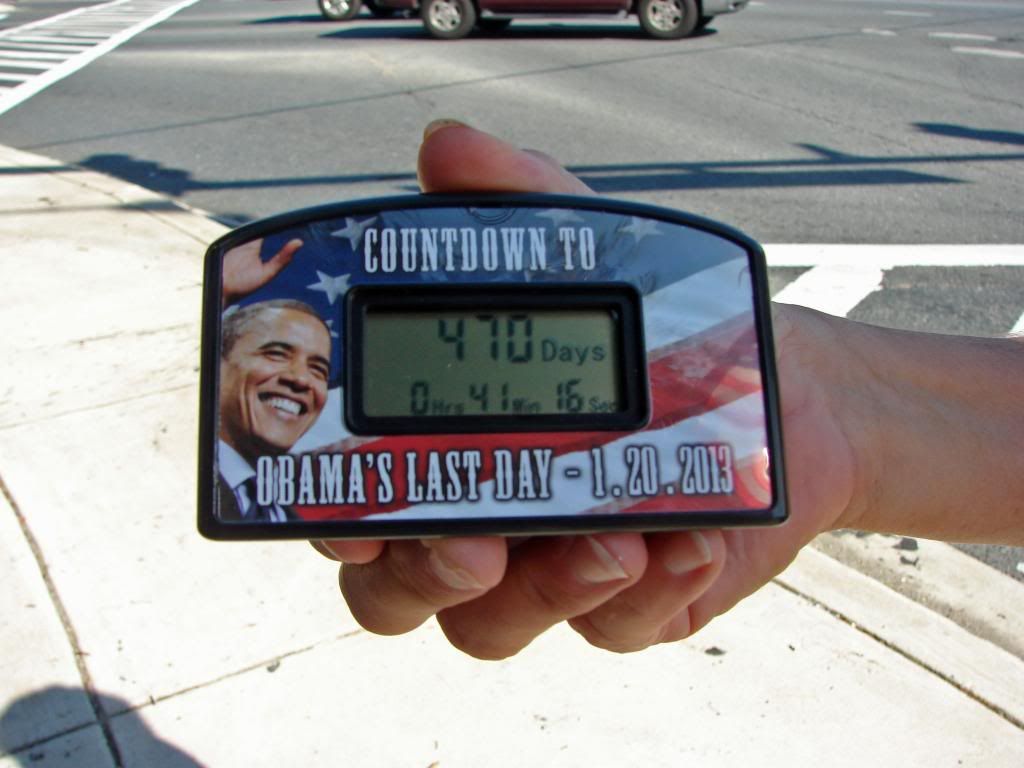 BELOW LEFT: Fraxinus dressed for the warm weather, Lurker Bill behind him. BELOW RIGHT: Lurker Bill enjoying our Support the Troops Rally.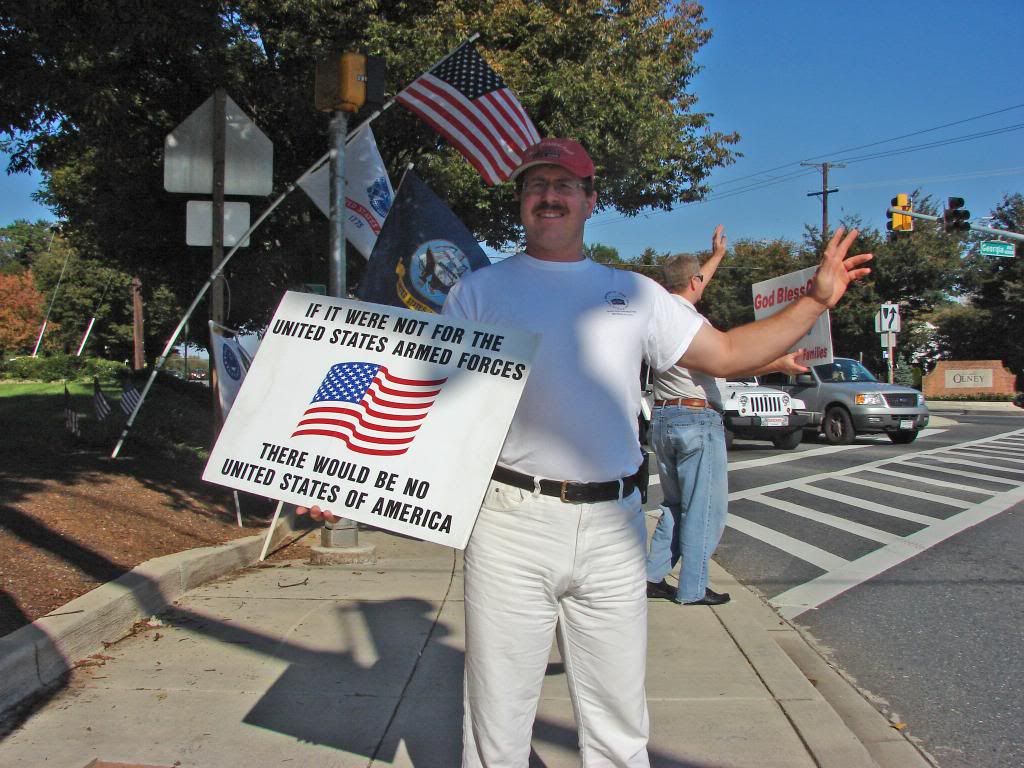 BELOW LEFT: GunsAreOK BELOW RIGHT: ME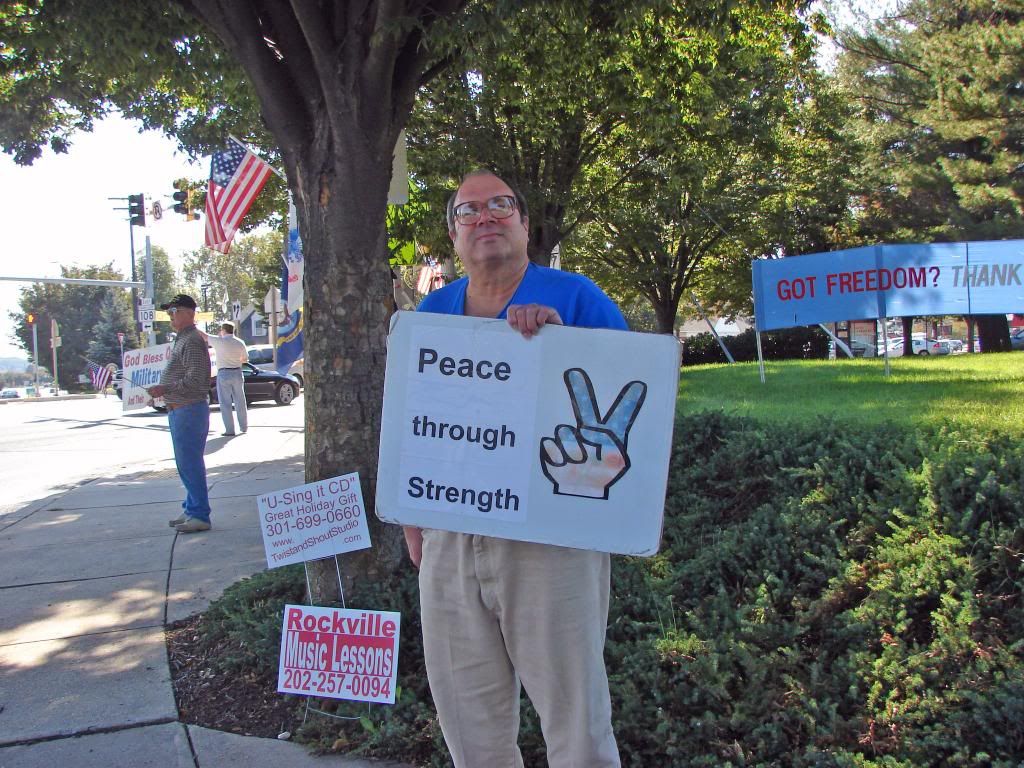 BELOW: And Lurker Jim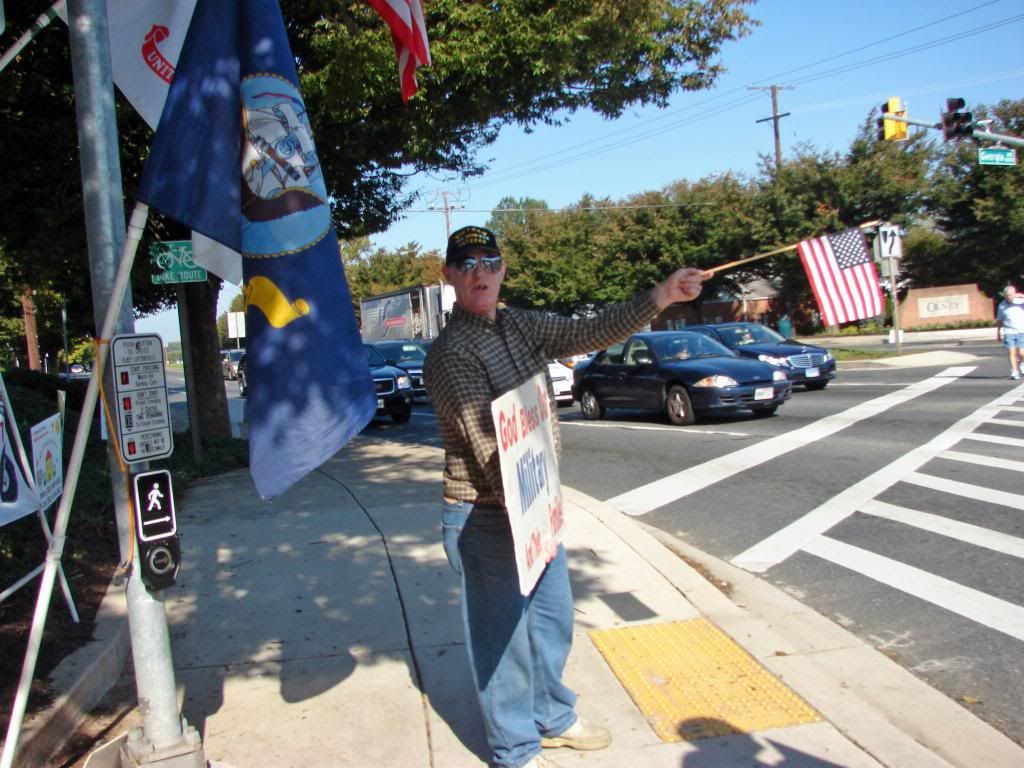 OUR EVER FAITHFUL SUPPORTERS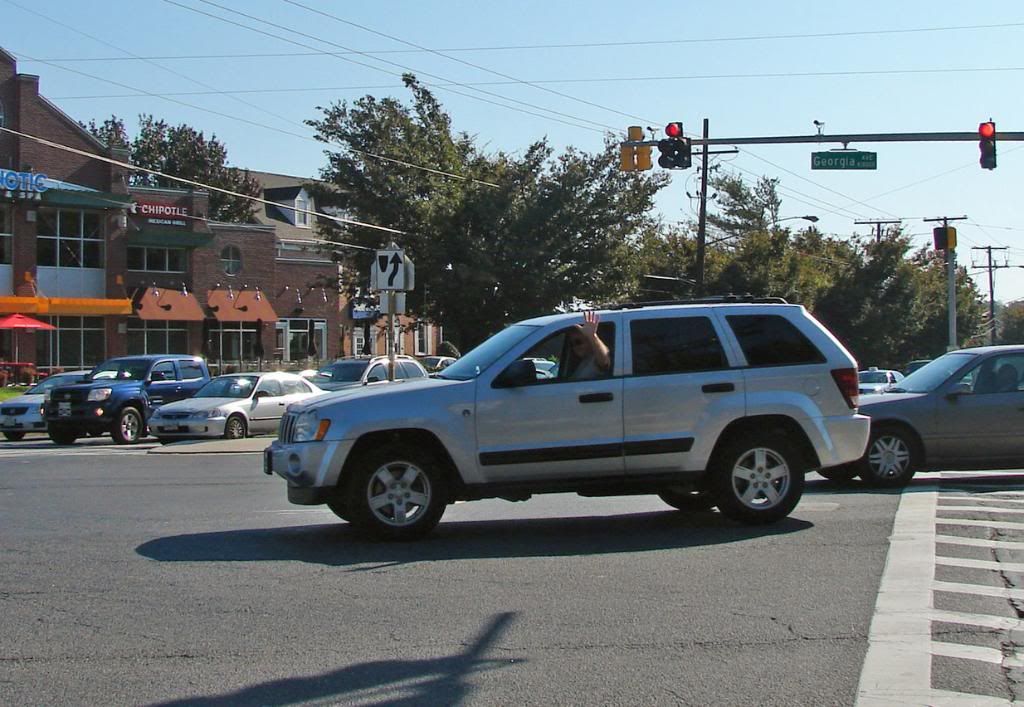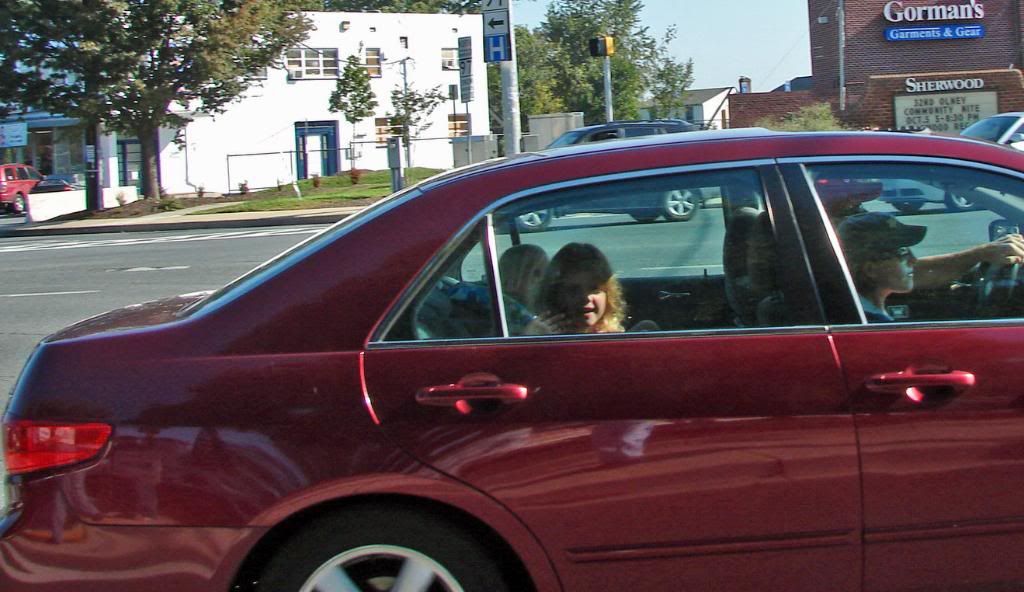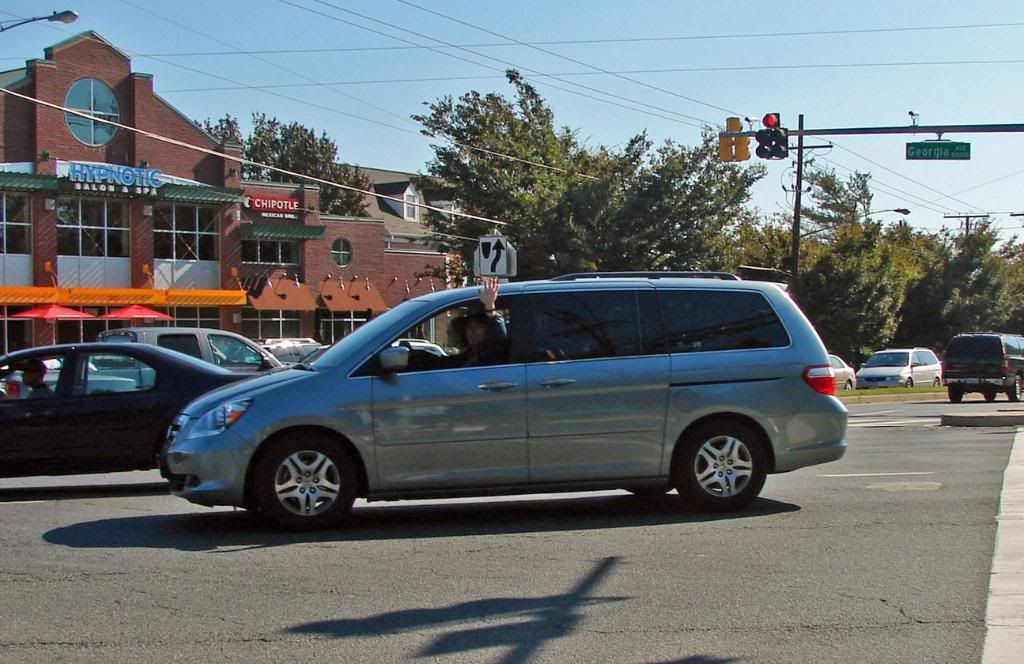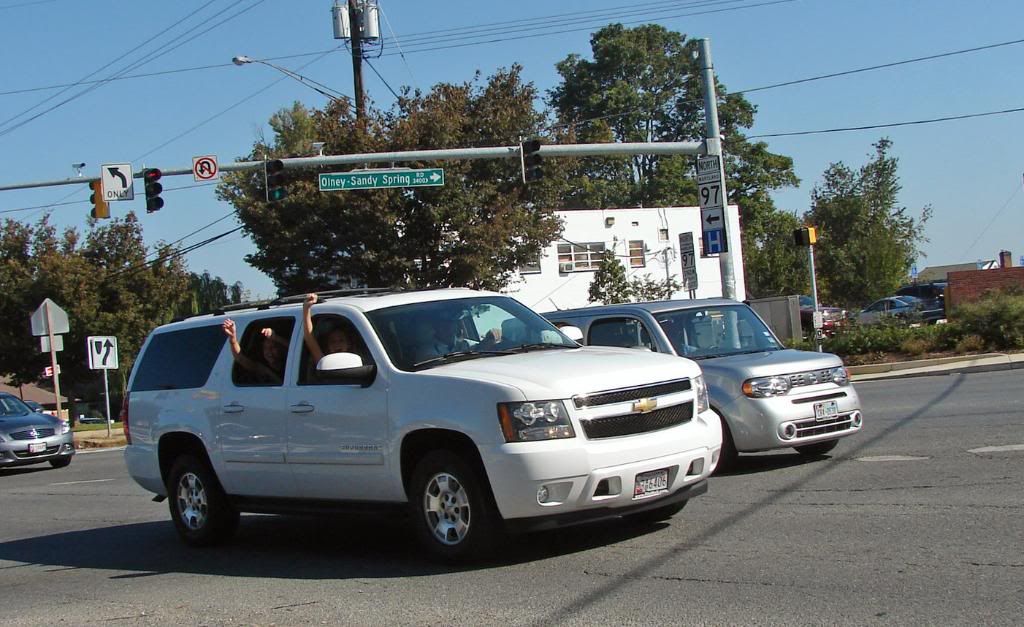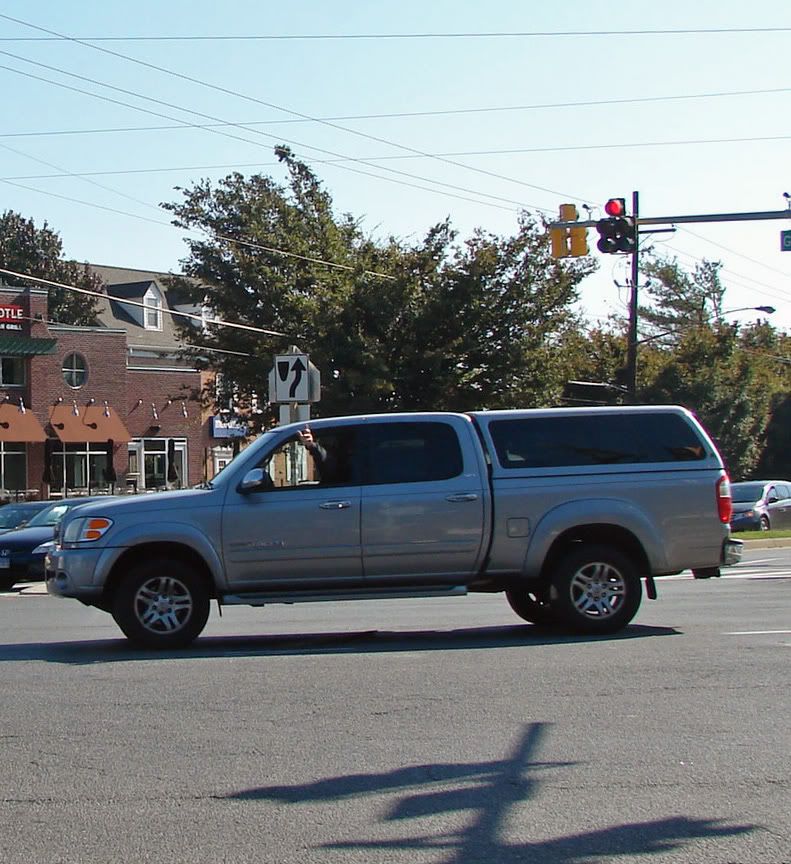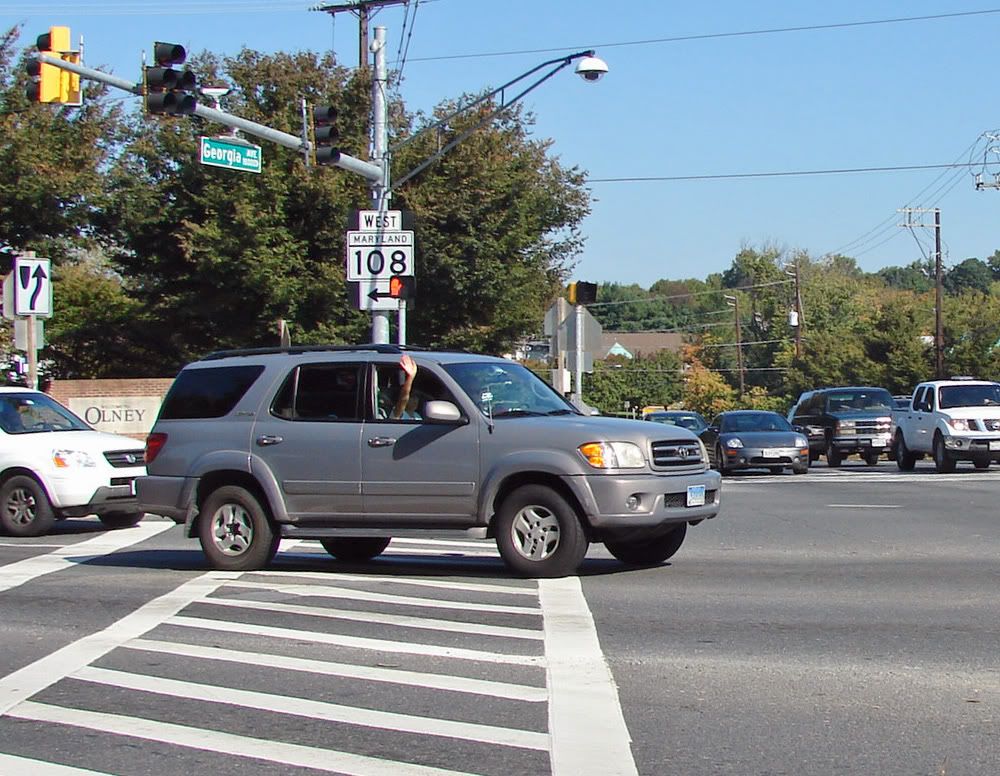 ---
TOPICS: Activism/Chapters; Free Republic; US: Maryland; US: Virginia
KEYWORDS: aar; military; mobilizingmothers; moonbats; opinfinitefreep; patriotism; peaceactionmc; rally; supportourtroops
---
---
---
---
---
---
---