---
Korean War Vet, Dennis, Passes Away - Olney, MD - Wk 304, Nov. 19, 2011
Posted on 11/23/2011 11:49:30 AM PST by trooprally
Earlier last week one of our American Legion supporters of our Support the Troops Rally in Olney died in an accident while on vacation in the Caribbean. Dennis, U.S. Army and Korean War Vet, was an frequent and welcomed supporter in Olney. Always friendly towards patriots, he did not like the moonbats' message. He will be sorely missed.
BELOW: Dennis with his patriotic singing bear and Halsey, U.S. Marine and also a Korean War Vet, and AL Post Commander.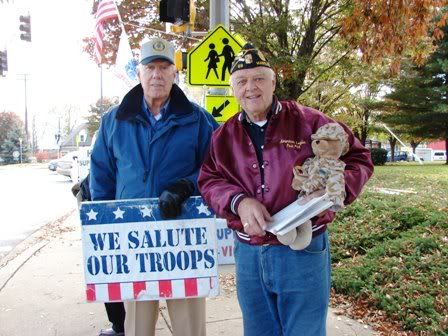 Patriots in Olney on this Saturday are: Lurker Bill and FReepers Fraxinus, GunsAreOK, iMacMan, [Mrs] T and myself.
Apologies to Fraxinus for not having a picture of him this week.
BELOW LEFT: GunsAreOK and iMacMan BELOW RIGHT: Lurker Bill. We all enjoyed L. Bill's music despite the wind.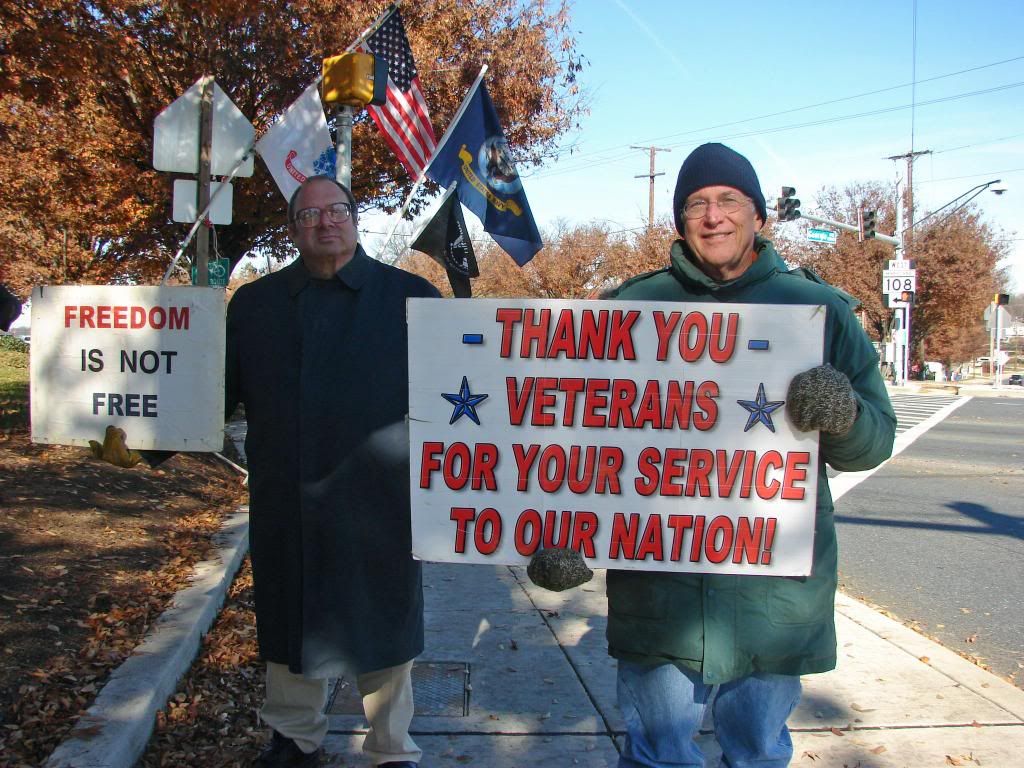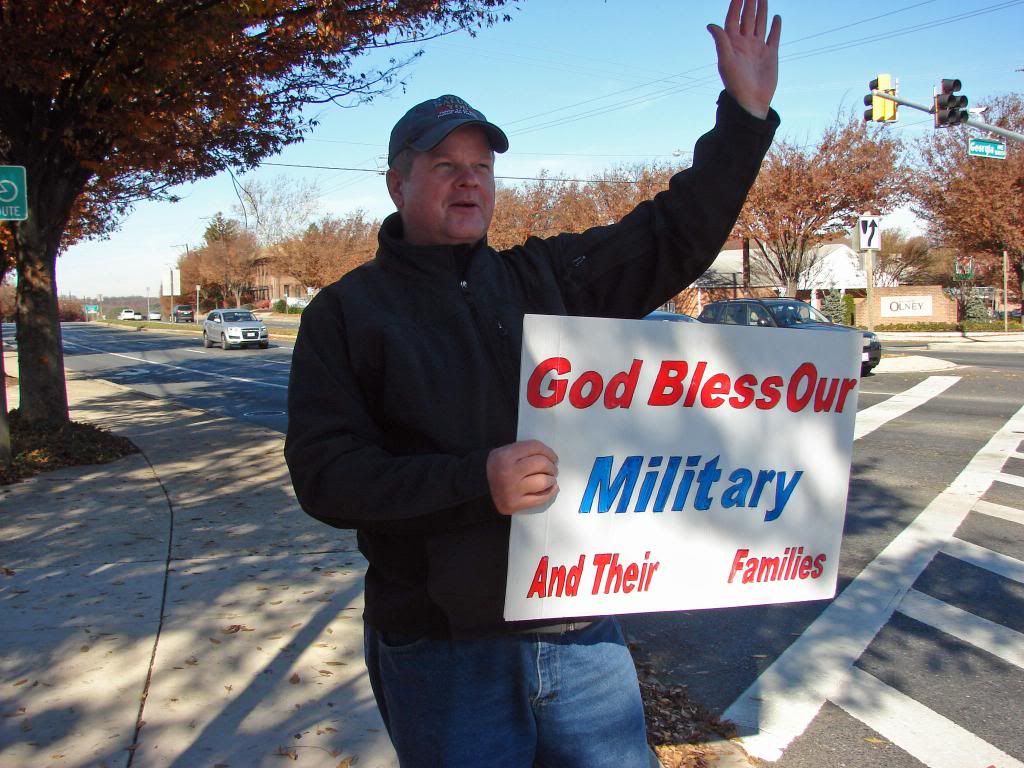 BELOW LEFT: Me!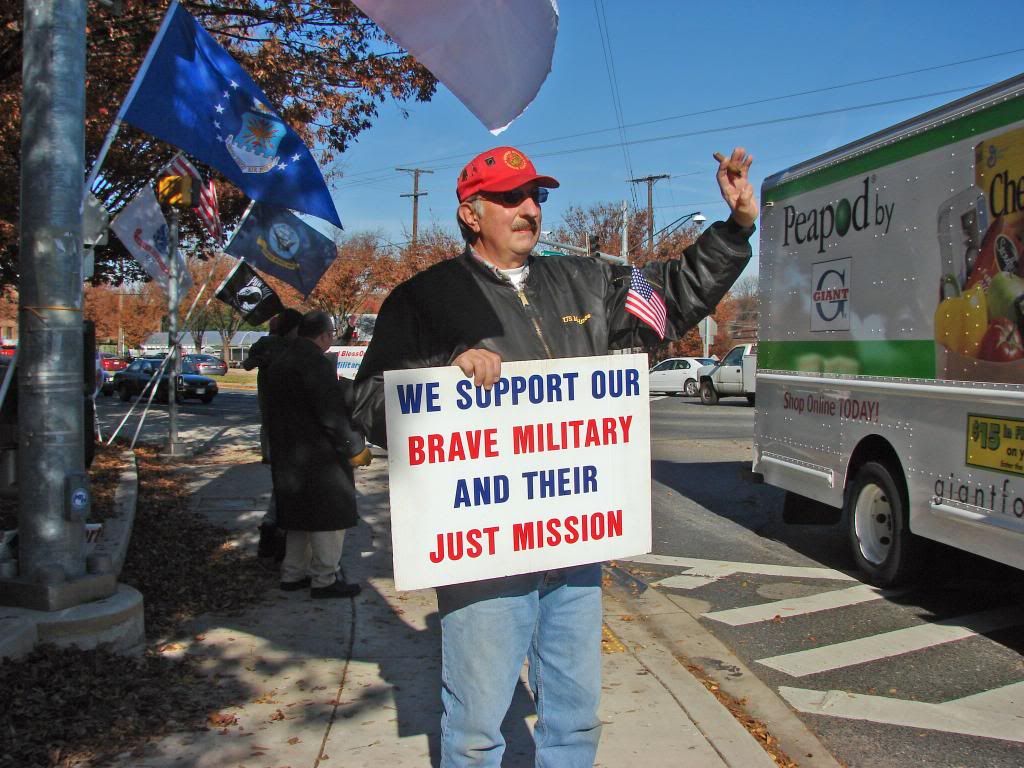 OUR SUPPORTERS. I assume that since the dog did not bark at us that he also supports us.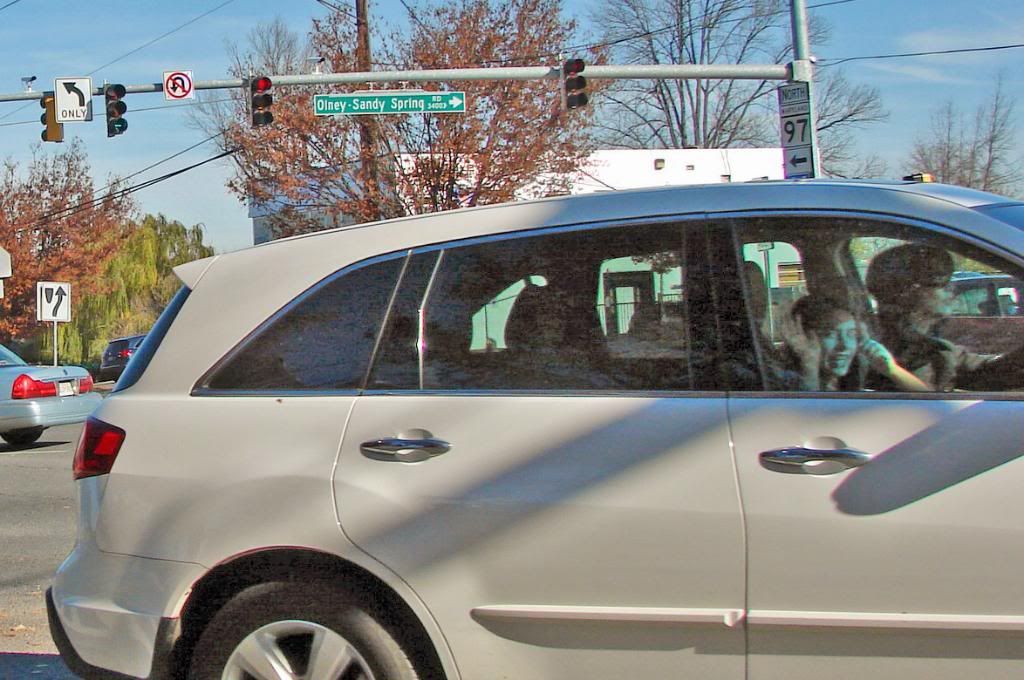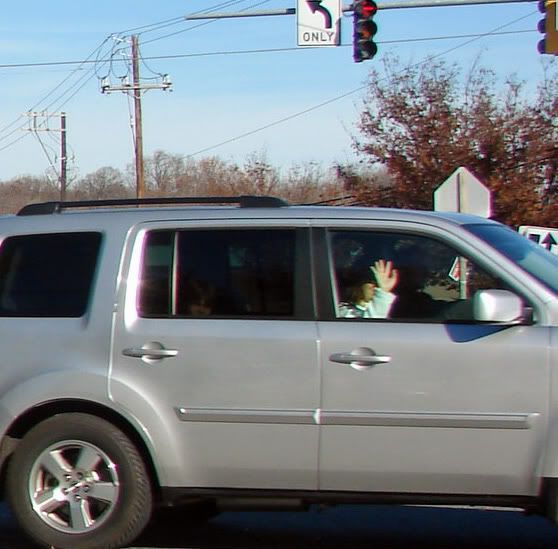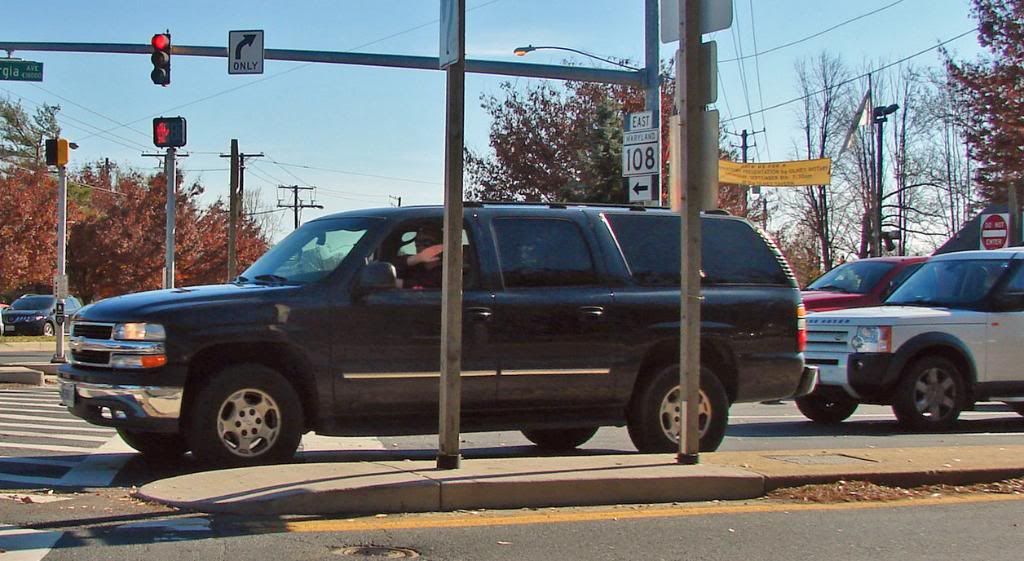 *********************************************************
RE: Olney FReep -
If you live in northern VA and want a short cut to Olney See Post 39 Here. It's an easy 20 minute drive from the American Legion Bridge.
A special Thanks to a FReeper FRiend for enhancing the original plain type directions.
The Archive of Olney FReeps is here or in the LINKS section of Trooprally's ABOUT Page.
WEATHER UPDATES HERE.

---
TOPICS: Activism/Chapters; Free Republic; US: Maryland; US: Virginia
KEYWORDS: aar; military; mobilizingmothers; moonbats; opinfinitefreep; patriotism; peaceactionmc; rally; supportourtroops
---
Navigation: use the links below to view more comments.
first 1-20, 21-29 next last
---
---
---
---
---
---
---
---
---
---
---
---
---
---
---
---
---
---
---
---
---
Navigation: use the links below to view more comments.
first 1-20, 21-29 next last
---
---