---
An Almost Perfect Support Our Troops Rally - Olney, MD- Wk 317, Feb 18,2012
Posted on 02/22/2012 5:00:18 PM PST by trooprally
With regulars Fraxinus and GunsAreOK not being able to make it today, our ranks were filled in by other FReepers. Sensei Ern and Cindy_True_Supporter with her dog Augie unexpectedly showed up to make eight. Just like at Walter Reed, one never knows who actually will stop by but the good number of patriots makes for part of the Almost Perfect Rally.
The 8 patriots this week include Legionnaires Halsey (USMC - Korea) and Carl (Army - Vietnam), Lurkers Bill and Jim, and Cindy_True_Supporter, Sensei Ern, [Mrs] T and myself.
If you have been keeping up with the moonbats' numbers the last several AARs, they had only 5. Another part of the Almost Perfect Rally.
Temperatures were in the low 50s and the sun was shining. Another part of the Almost Perfect Rally.
BELOW LEFT: Me and Sensei Ern enjoying a cigar while waving to our passing supporters.BELOW RIGHT: Lurker Jim, always in good spirits and a smile on his face.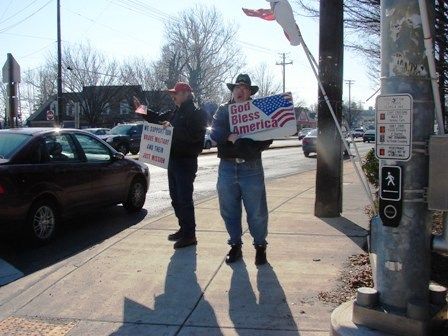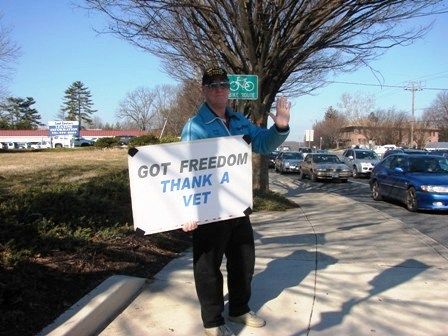 BELOW LEFT: Carl holding down the right flank. Cindy's dog is in back ground. BELOW RIGHT: Lurker Bill. Lurker Jim must be L. Bill's twin. They are both always in good spirits.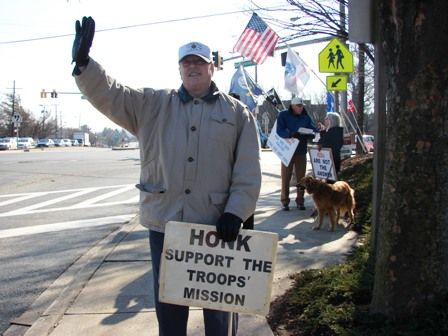 BELOW LEFT: Cindy_True_Supporter. Dang, we have triplets today. Both Lurkers and Cindy all are in such good spirits. BELOW RIGHT: Halsey and Cindy taking a break.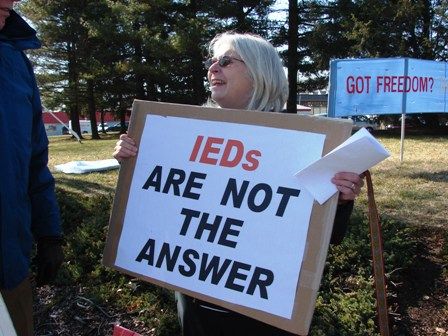 And (BELOW) our passing supporters. One more part of our Almost Perfect Rally.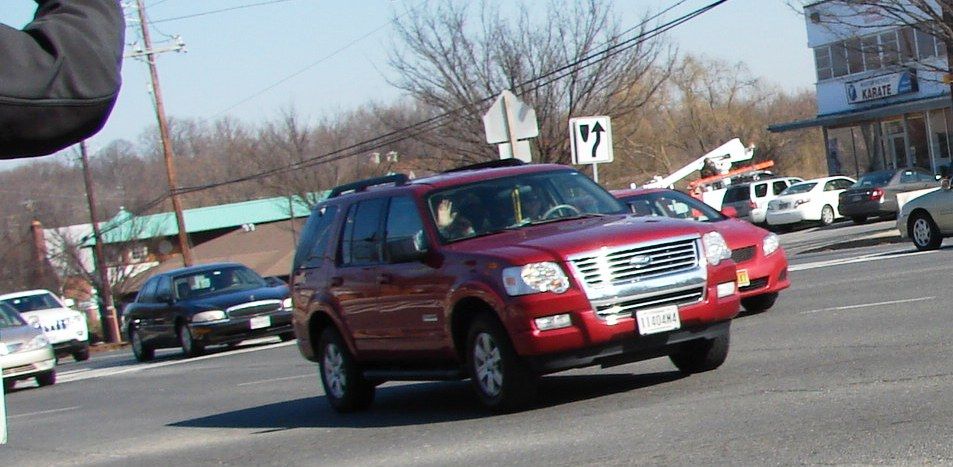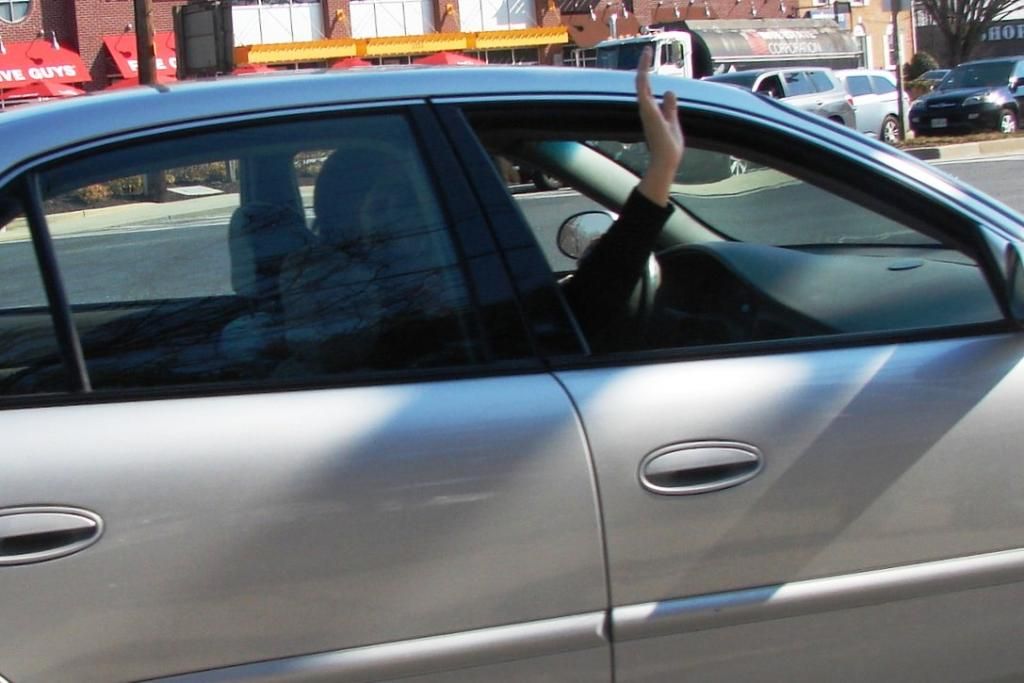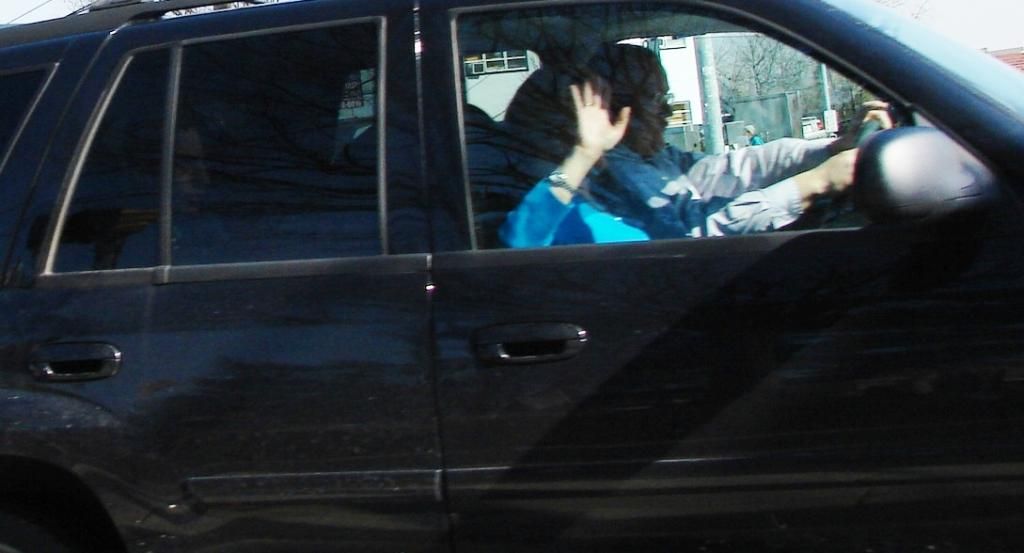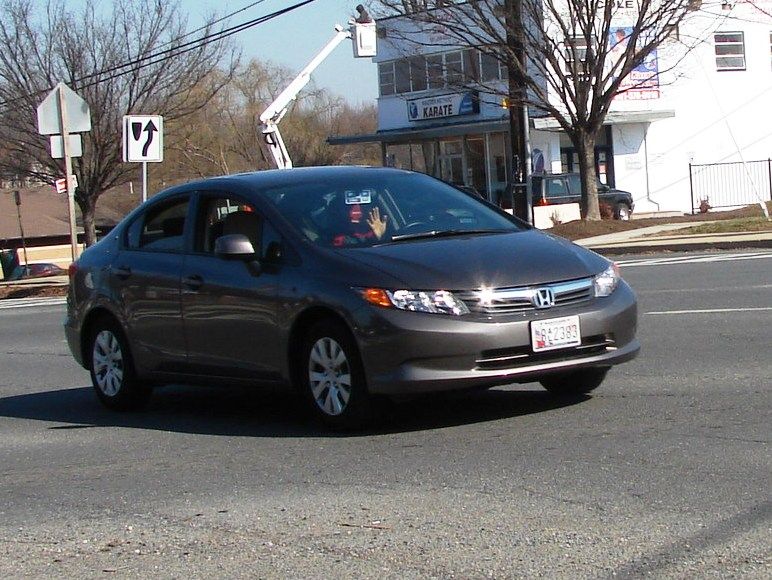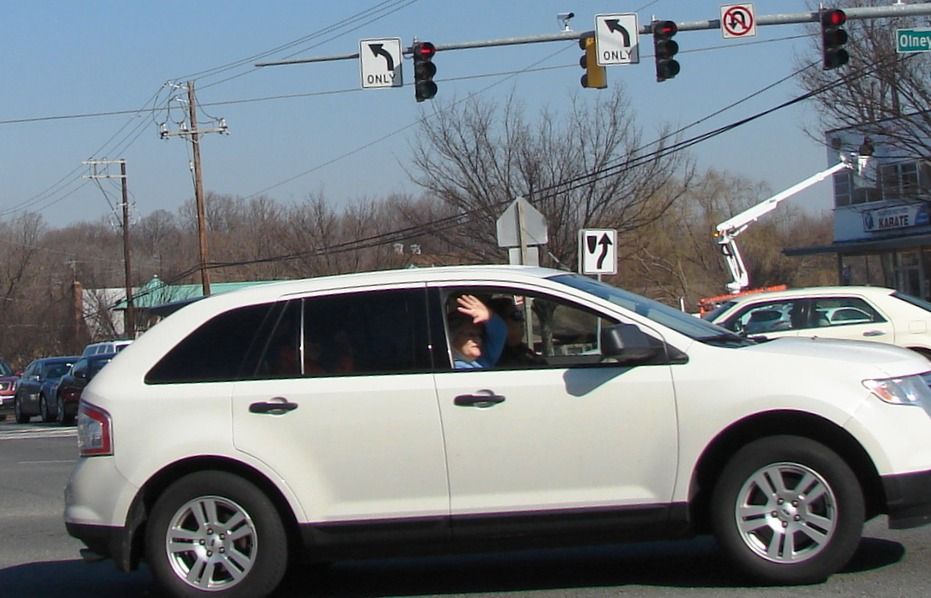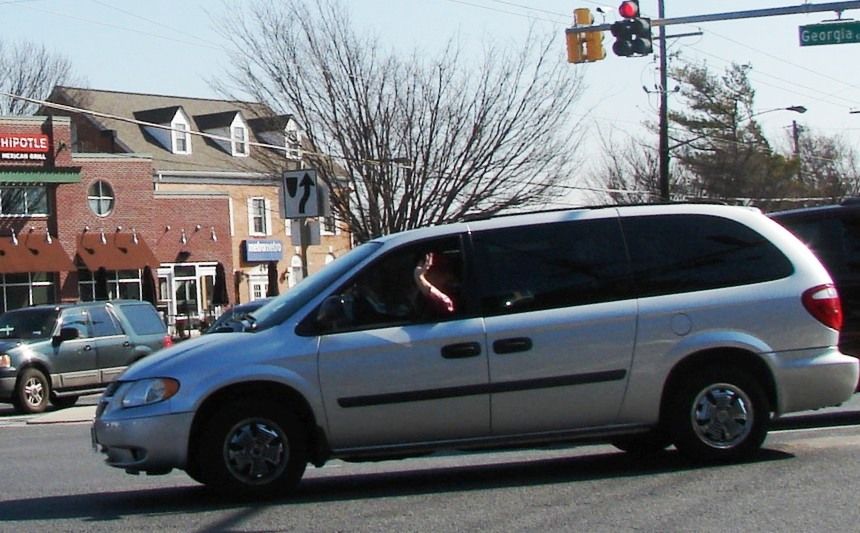 So "Damn", you say, "Why is this rally only ALMOST PERFECT"? Because there was a brisk wind ALMOST making it a cold morning and it is only mid-February with ALMOST 45 days before real spring weather shows up.

HeeHeeHaaHaaBwaaHaHaHaHa

---
TOPICS: Activism/Chapters; Free Republic; US: Maryland; US: Virginia
KEYWORDS: aar; military; mobilizingmothers; moonbats; opinfinitefreep; patriotism; peaceactionmc; rally; supportourtroops
---
---
---
---
---
---
---
---
---
---
---
---
---
---
---