---
And the Award for Most Hypocritical Performance by a Member of Congress Goes To…
Townhall.com ^ | June 9, 2013 | Tad DeHaven


Posted on 06/09/2013 7:46:56 AM PDT by Kaslin
Using Agriculture Department data, researchers at the Environmental Working Group found that Representative Stephen Fincher, a Republican and a farmer from Frog Jump, Tenn., collected nearly $3.5 million in subsidies from 1999 to 2012. The data is part of the research group's online farm subsidy database, from which the group issues a report each year.
In 2012 alone, the data shows, Mr. Fincher received about $70,000 in direct payments, money that is given to farmers and farmland owners, even if they do not grow crops. It is unclear how much Mr. Fincher received in crop insurance subsidies because the names of people receiving the subsidies are not public. The group said most of the agriculture subsidies go to the largest, most profitable farm operations in the country. These farmers have received $265 billion in direct payments and farm insurance subsidies since 1995, federal records show.
During debate on the farm bill in the House Agriculture Committee last week, Mr. Fincher was one of the biggest proponents of $20 billion in cuts to food stamps in the legislation. At times he quoted passages from the Bible in defending the cuts.
"We have to remember there is not a big printing press in Washington that continually prints money over and over," Mr. Fincher said during the debate. "This is other people's money that Washington is appropriating and spending."
Yes, Rep. Fincher – and it's other people's money that's been going into your back pocket. As another recent quote from Fincher indicates, the congressman either doesn't recognize his hypocrisy or he doesn't care. (I can't decide which is worse.)
From the International Business Times:
"But more than that, the role of citizens, of Christians, of humanity, is to take care of each other," Fincher said at a Memphis event last week. "But not for Washington to steal money from those in the country and give it to others in the country. Our role is out of control."
Stunning.
Rep. Fincher's inability or unwillingness to remove the plank in his own eye is yet another example of how Republicans are generally lousy at making the case for spending cuts. They mock President Obama's stimulus job creation claims, but turn around and argue that military spending cuts will kill jobs and hurt the economy. They complain about Solyndra and the White House's crony capitalist schemes, but they work to secure the same handouts for companies back in the district. They rant against big government but continue to vote for it. Etc, etc. Both food stamps and farm subsidies should be cut, and preferably, eliminated. Unfortunately, there are too few members of Congress who are willing and able to make the case.

---
TOPICS: Crime/Corruption; Culture/Society; Editorial; Government; Politics/Elections; US: Tennessee
KEYWORDS: congress; faithandfamily; fda; specinterestgroups



---
To: Kaslin
---
To: Kaslin
I do not know what Bible this man is reading. His speech is reminding me of our President — see how great I am.
3
posted on
06/09/2013 7:55:28 AM PDT
by
winkadink
(During times of universal deceit, telling the truth becomes a revolutionary act. George Orwell)
---
To: Kaslin
Perhaps there'd be greater hypocrisy here if he'd been a recipient of food stamps at level that would no longer be permitted under what he suggests, no?
I'd do away with agricultural subsidies if I could, but tax avoidance is not tax evasion.
And really, even if he had previously benefited from food stamps, to suggest he thereafter couldn't favor cutting back on them else he'd be guilty of hypocrisy would, for example, stop almost any white who believed racism was still an issue to favor any steps against it—because they'd at least believe they have been a beneficiary thereof in the past.
I don't know this congressman or whether he's worthy of any defense, but I hate almost any Republican being accused of hypocrisy, whatever his position.
---
To: Kaslin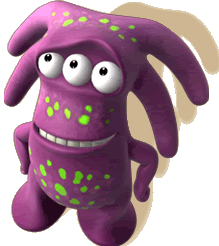 nothing new, from my area but with a twist, he even had a BIG sign on top of the car...
William T. Smith (January 25, 1916 – March 30, 2010), better known as Bill "Cadillac" Smith, was a member of the New York State Senate from Steuben County, New York. A member of the Republican Party, he served in the state senate from 1963 to 1986. Upon his retirement, Randy Kuhl was elected as his replacement.
He earned the "Cadillac" nickname after buying a Cadillac using money he gained from farm subsidies, which were intended to prop up crop prices by paying farmers not to grow crops. Smith, a fourth-generation farmer, drove the Cadillac around the district as a campaign prop demonstrating the largesse of the federal government's entitlement programs, which led to his election to the state senate, defeating a Republican incumbent. Smith was noted for his staunch fiscal conservatism, pushed for cost estimates on state bills, and voted against the state enrolling in Medicaid (the only member of the entire New York legislature to do so) because he believed the cost would be much more than estimated. At one point he had reached the position of deputy majority leader.

5
posted on
06/09/2013 8:29:20 AM PDT
by
Chode
(Stand UP and Be Counted, or line up and be numbered - *DTOM* -ww- NO Pity for the LAZY)
---
To: AdmSmith; AnonymousConservative; Berosus; bigheadfred; Bockscar; ColdOne; Convert from ECUSA; ...
From the standpoint of his unfailing support for water projects in his state, Barry Goldwater was a socialist.
Thanks Kaslin.
6
posted on
06/09/2013 10:45:23 AM PDT
by
SunkenCiv
(McCain would have been worse, if you're a dumb ass.)
---
FreeRepublic.com is powered by software copyright 2000-2008 John Robinson