---
To: a little elbow grease
Speith sits at 4-under, certainly within striking distance for the weekend. Heck, anyone within five strokes going in to Sunday has a chance.
17
posted on
04/06/2018 7:51:24 PM PDT
by
Rummyfan
(In any war between the civilized man and the savage, support the civilized man. Support Israel.)
---
To: Rummyfan; Zuben Elgenubi; Batman11; logitech; stylin19a; Freee-dame; Colonel_Flagg; PilotDave
Another wayward drive .......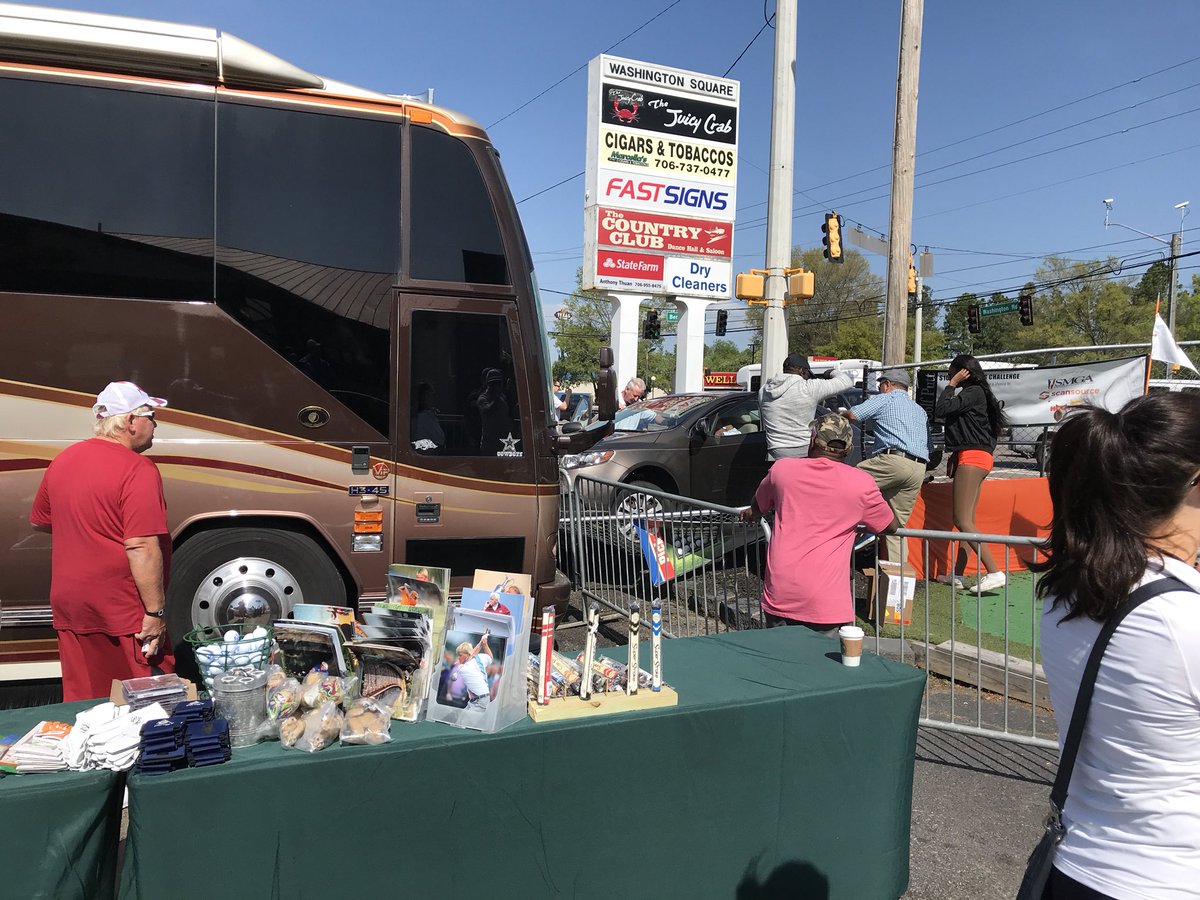 A car crashed into John Daly's bus.
____
https://golfweek.com/2018/04/06/john-dalys-bus-hit-by-car-while-parked-outside-hooters-masters/
John Daly's bus was hit by a car while parked outside Hooters Friday near the site of the Masters.
____
Daly parks a bus in the same spot on Washington Road in Augusta, Ga., every year during Masters week selling merchandise.
Daly said a woman was attempting to make a U-turn on Washington Road when she apparently lost control, crashing into the parking lot area.
"Come down to Hooters if you want to see a lot of crap going on," Daly added, as only Daly could. "You can't make this up."

18
posted on
04/07/2018 2:19:34 AM PDT
by
a little elbow grease
(Zip ties and duct tape are far more productive than pussy hats and #metoo tweets)
---
FreeRepublic.com is powered by software copyright 2000-2008 John Robinson