---
Top Boeing executives in St. Louis to introduce first Super Hornet jets to get upgrades
St. Louis Post-Dispatch ^ | May 4, 2018 | Brian Feldt


Posted on 05/06/2018 9:30:44 PM PDT by sukhoi-30mki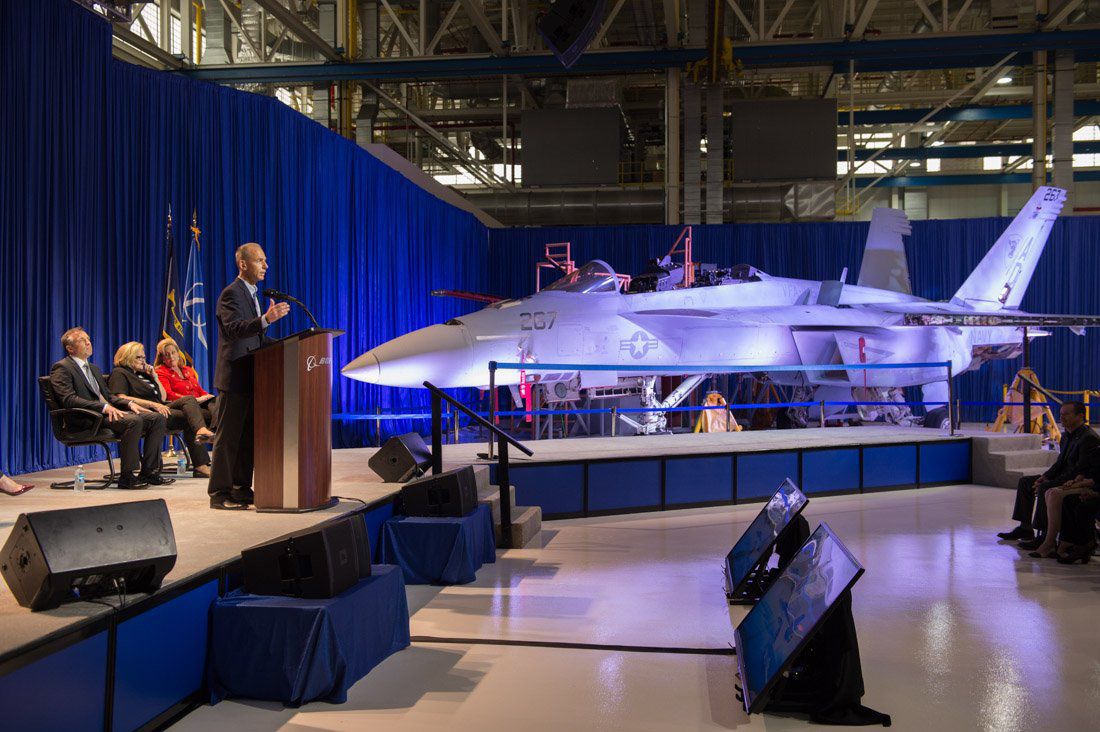 Boeing executives, including president and CEO Dennis Muilenburg, welcomed on Friday the first of potentially hundreds of well-used Navy F/A-18 Super Hornets that will return to the company's north St. Louis County campus for upgrades designed to extend the life of the Navy's workhorse aircraft.
The fighter jet, with just under 6,000 flight hours under its belt, is one of four Block II Super Hornets that will be delivered to Boeing this year to undergo an 18-month Service Life Modification (SLM) program meant to extend the flight hours of the aircraft carrier-based fighter to 9,000 hours.
Moving forward, funded by a $73 million contract awarded by the Navy in February, Boeing expects to see more than 40 Super Hornets per year come through its St. Louis facilities for the upgrades, which also will include new touch-screen cockpit computers for pilots, more advanced targeting and data systems and new fuel tanks to increase range.
More than 350 jets are slated to be upgraded, though some of those aircraft will be worked on at a Boeing facility in San Antonio.
Along with new Super Hornets Boeing will soon build for the Navy, the improvement program will "keep this fleet healthy and strong and doing the work of the Navy well into the 2030s and stretch into the 2040s," Muilenburg said.
The program means more work for employees at Boeing's massive production facility next to St. Louis Lambert International Airport, but probably won't lead to a large boost in new jobs. Still, it's a boost for the company's operations, providing work well into the next decade. Just a few years ago, many had expected the Super Hornet line to begin winding down.

(Excerpt) Read more at stltoday.com ...
---
TOPICS: Foreign Affairs; News/Current Events
KEYWORDS: aerospace; boeing; stlouis; superhornet
---
---
---
---
---
---
---
---
---
---
---
---