---
Former 'Apprentice' contestant ranks Trump next to Mother Teresa on women's issues
The Hill ^ | 08/24/19 | Aris Folley


Posted on 08/24/2019 2:49:18 PM PDT by yesthatjallen

SNIP

In an brief interview with one of CBS News's 2020 campaign reporters, Adam Brewster, Goertz was asked about how the Trump campaign can regain some of the support from female voters who previously voted for the president in 2016 and then Rep. Cindy Axne (D-Iowa), who bested former GOP Rep. David Young (R-Iowa) in 2018.

"If Donald Trump was running, we would have never lost anything. So there's different candidates running that don't have the power that Donald Trump has and the pull, so I can't speak for why. That's kind of a, that one's like comparing apples and oranges," said Goertz, who currently works a senior employee for the Trump campaign in Iowa, according to Rolling Stone.

"So let's move beyond that because Cindy Axne, you know, she won," Goertz said before laughingly asking the reporter to "leave that out" after a brief pause.

SNIP

"So let's just say that, what is our message to those women? My message to those women would be Donald Trump is going to work harder, longer and more aggressively and do more for you than Cindy Axne ever would," she went on to say.

"I know this man, I know his stamina, I know his work ethic, and I know what he's capable of. And there's not a person alive that literally has done so much for a female, for the female population," she continued.

"I can't think of one person that I could go, except for Mother Teresa. I mean, literally, who has done more for women in office than Donald Trump?" she went on.

"I can't think of one person. Surely not gonna be Cindy Axne," she added.

SNIP

---
TOPICS: Culture/Society; Miscellaneous
KEYWORDS: apprentice; motherteresa; trump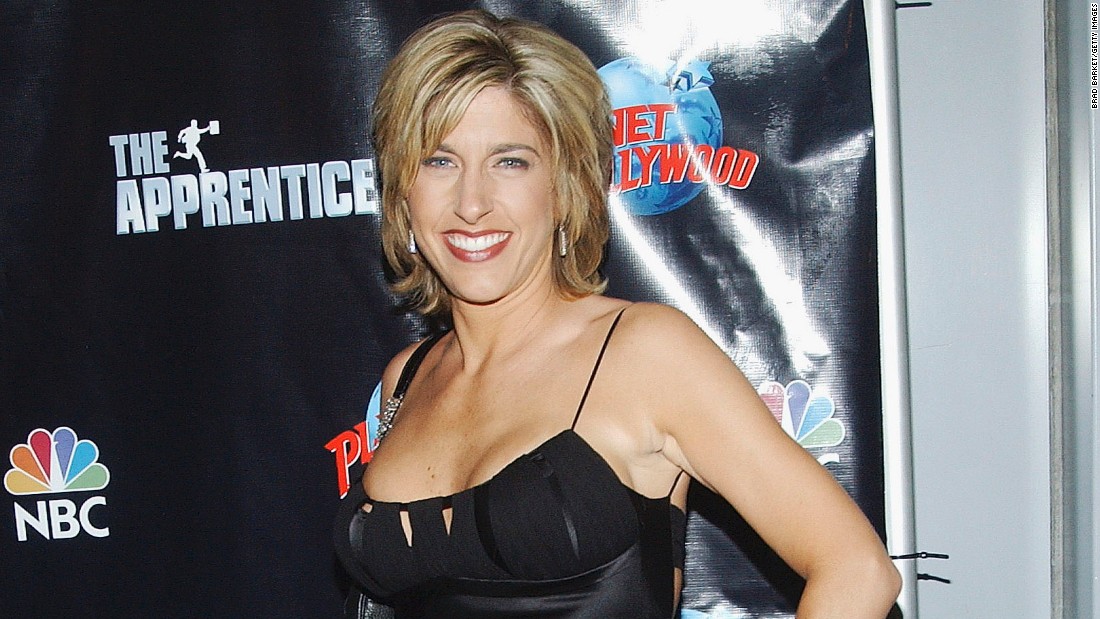 ---
To: yesthatjallen
2
posted on
08/24/2019 2:53:21 PM PDT
by
Savage Beast
(When the Light of Truth threatens to expose corruption, it's the corrupt who try to extinguish it.)
---
To: yesthatjallen
Since it was NOT included in the post, the woman's complete name is Tana Goertz.
3
posted on
08/24/2019 2:59:13 PM PDT
by
newfreep
("INSIDE EVERY PROGRESSIVE IS A TOTALITARIAN SCREAMING TO GET OUT" - DAVID HOROWITZ)
---
To: yesthatjallen
Wait, what?
Trump is now supposed to handle Lepers and diseased people?
Why, for what?
---
To: yesthatjallen
I remember her now. She reached the Final Four but she was too much of a loose cannon to be The Apprentice. She didn't look like a hottie and didn't have the resume but she kept coming up with good ideas and was on a lot of winning teams so she stayed on the show longer than first glance would have expected. I'm sure The Apprentice was probably one of the best things ever to happen to her.
5
posted on
08/24/2019 5:01:49 PM PDT
by
OrangeHoof
(Trump is Making the Media Grate Again)
---
FreeRepublic.com is powered by software copyright 2000-2008 John Robinson