---
Gov.Ralph Northam confirms...already 'working on' gun confiscation now that Democrats are in control
www.theblaze.com ^ | November 07, 2019 | Breck Dumas


Posted on 11/08/2019 10:48:13 AM PST by Red Badger
---
Navigation: use the links below to view more comments.
first previous 1-20, 21-40, 41-60, 61-80, 81-86 last
---
To: bk1000
"First day in power, first thing they do is take people's means of defense away.
PAY ATTENTION PEOPLE."
bttt
81
posted on
11/09/2019 3:22:26 AM PST
by
combat_boots
(TGod bless Israel and all who protect and defend her! Merry Christmas! In God We Trust! Hi)
---
To: GingisK
I believe that a real civil war IS the only way back. Conservatives are incapable of coming together in agreement over any cause. This Republic will not prevail.
Yep....and N VA is the place to start. Civil war isn't when a few men go after villains, its when LOTS of men go after the closest villains.

82
posted on
11/09/2019 3:22:55 AM PST
by
DCBryan1
(Quit calling them liberals, progs, socialists, or democrats. Call them what they are: COMMUNISTS!!!!)
---
To: Red Badger
Well, the NRA could put more money towards this race if they hadn't spent it all on Wayne lapierre's personal wardrobe and housing accommodations.
---
To: Red Badger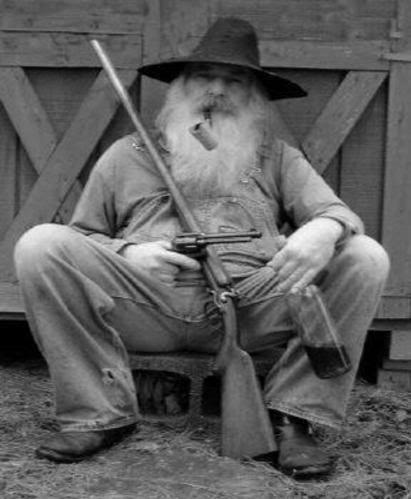 Y'all be careful up in them there hills, y'hear?

84
posted on
11/09/2019 8:57:17 AM PST
by
smokingfrog
( sleep with one eye open (<o> ---)
---
To: Red Badger
When they lynch him, he will be in black face
85
posted on
11/09/2019 8:59:12 AM PST
by
bert
( (KE. NP. N.C. +12) Progressives are existential American enemies)
---
To: carriage_hill
👍

86
posted on
11/09/2019 9:03:39 AM PST
by
smokingfrog
( sleep with one eye open (<o> ---)
---
Navigation: use the links below to view more comments.
first previous 1-20, 21-40, 41-60, 61-80, 81-86 last
---
---
FreeRepublic.com is powered by software copyright 2000-2008 John Robinson