---
Some Michigan Public Catholic Masses To Resume, But This Church Will Require Reservations & Tickets To Attend!   (vanity)
All Saints Catholic Parish Church Bulletin ^ | May 24, 2020 | Rev. Joe Muszkiewicz


Posted on 05/28/2020 7:52:59 PM PDT by Songcraft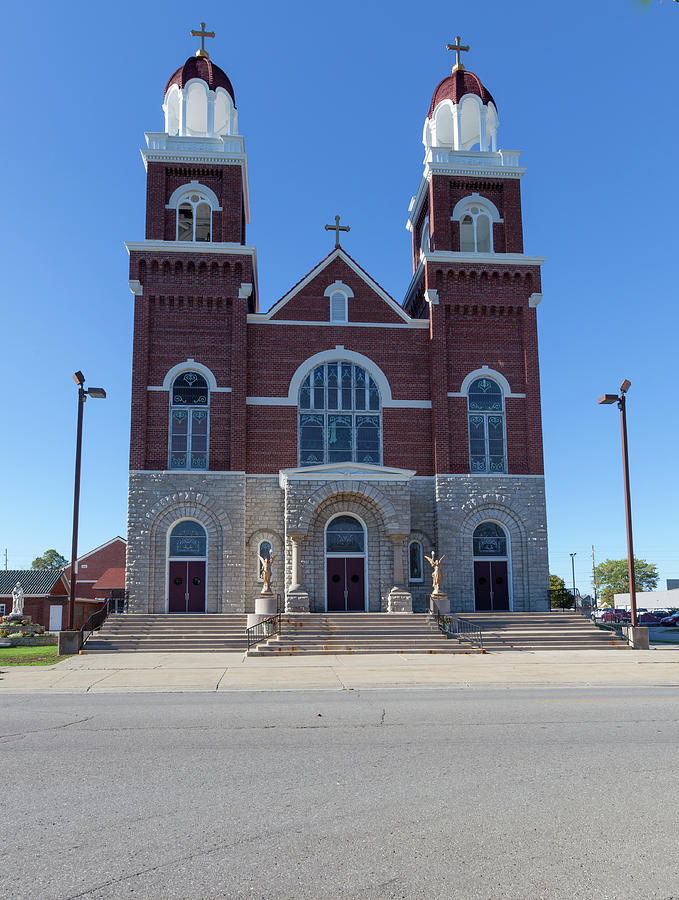 St. Anne Catholic Church (All Saints Parish)
Alpena, Michigan
Some relatives of ours received a letter from their priest at St. Anne Catholic Church (All Saints Parish) in Alpena, Michigan, saying that public Masses there will resume this coming weekend (5/30 - 5/31), and explaining to them how those Masses will be conducted. It is a very long, wordy letter (which I'll include below for any interested and patient people), and it is also included in their online church bulletin, under the section in the bulletin titled "From Fr. Joe".


Some of the strange points that jumped out at me in the letter, included the following.
Limited seating - need to make reservations & obtain tickets (called "MassPas") to attend Masses. (First come / first serve for tickets & reservations.) If you don't have a reservation & a ticket, you will not be admitted to Mass!


Limited restroom availability, so don't drink a lot of water before coming to Mass, and use your own restroom before coming to Mass.


Take your temperature before coming to Mass, and arrive 20-30 minutes before Mass time.


Assigned "zone" and seat - can't pick own seats. (Limited number of people with reservations and tickets will be admitted, then the doors will be locked.)


Volunteer "stormtroopers" -- I mean, "friendly assistants" -- will check to ensure you have a reservation and a valid ticket, before allowing you to enter church, where they will escort you directly to your assigned seat. No dilly-dallying or lollygagging around.


Everyone must wear a mask into church, sanitize their hands before entering church, and maintain the six-feet separation with everyone else.


By having lists of all the registrations for everyone at all Masses there, they will also be able to keep track of who is attending Mass, and who is not.


No sign of peace, no socializing permitted.


They will not pass collection plates, but, don't worry, you will still be able to bring your money in to the church, and be relieved of it, so be reassured by that comforting spiritual thought.


They will need to obtain and maintain various contact information for all Mass attendees, supposedly only in order to be able to let people know if someone in their "zone" comes down with COVID-19.


Link for their online church bulletin:
Online Church Bulletin (includes priest's letter) - St. Anne Catholic Church (All Saints Parish) - Alpena, Michigan.


Link for the web page of their church COVID-19 resources, including several links for videos showing the two priests there discussing these upcoming COVID-19 changes:
COVID-19 Information - St. Anne Catholic Church (All Saints Parish) - Alpena, Michigan. (I have to confess that I did not view all those lengthy videos, so watch them at your own risk!)


---
TOPICS: Catholic; Current Events; General Discusssion; Religion & Politics
KEYWORDS: catholic; church; covid19; mass
---
---
---
---
---
---
---
---
---
---
---
---
---
---
---
---
---
---
---
---