---
False Rumor on CNN's iReport Causes Apple Computer Stock Price Dip
publiusforum.com ^ | 10/04/08 | Warner Todd Huston


Posted on 10/04/2008 7:59:41 PM PDT by Mobile Vulgus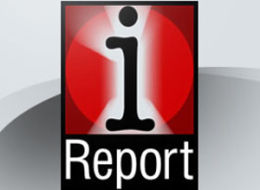 One of CNN's citizen reporters on their new iReport service caused a bit of panic for Apple's stock prices this week when one of those reports featured a false claim that Apple CEO Steve Jobs had suffered a heart attack. With rumors swirling the stock price fell until official news from Apple quashing the rumor calmed investors' fears.
Apple shares, which have in the past been shaken by the question of Jobs' health, climbed more than 5 percent in early trade but retreated as the rumor gained momentum on Internet blogs. The stock at one point was down more than 2 percent, and hit a 17-month low of $94.65.

After Apple denied the report, the shares recovered, climbing to $104.04, up 3.9 percent on Nasdaq.
This particular incident is a result of a new effort by several news services offering citizens the opportunity to become local reporters by submitting their own stories on the Internet. CNN, the AP and Reuters all offer such an outlet for first hand news reporting by the public at large. It is all an effort for news agencies to get the edge on reporting breaking news...
Read the rest at Publiusforum.com...

---
TOPICS:
KEYWORDS: apple; cnn; internet; mediabias; rumors; stocks
---
---
---
---
---
---
---
---
---
---