---
The Coupon Whisperer Becomes South Florida Barter King
The Coupon Whisperer ^ | June 22, 2012 | PJ-Comix


Posted on 06/22/2012 10:07:09 AM PDT by PJ-Comix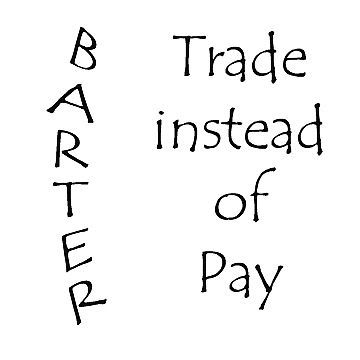 Using the amazing powers that I developed as The Coupon Whisperer, I am now combining those skills to become the South Florida Barter King. I am sort of inspired to do so by the new "Barter Kings" show even though that series is obviously highly scripted. However, since I had some good barter experiences in the past, I plan to hone my bartering skills hopefully up to the level of my couponing skulls.
Yesterday, I performed my first coupon/barter deal. I picked up two dozen FREE bottles of body wash using coupons and traded them to my friend the Liquor Man for a 1 liter bottle of Grey Goose. The value of the Grey Goose is between $40 and $50 while the value of the body wash was about a hundred bucks. However, keep in mind the cost of that body wash to me was ZERO plus I already have a year's supply of the stuff and don't need any more.

(Excerpt) Read more at couponwhisperer.blogspot.com ...
---
TOPICS: Miscellaneous
KEYWORDS: barter; coupons
---
---
---
---
---
---
---
---
---
---
---
---
---