---
See if you can see the similarities to what is happening in Washington...

---
To: Askwhy5times
0bama is a cash-for-Clunker salesman.
---
To: Askwhy5times
This is NOT my material. It was posted in the comments section of "therightscoop" by stage9. It is however, quite appropriate for inclusion in this thread.
I've got a really STUPID question. If the HOUSE is the chamber that holds the money purse, how can Andrea Mitchell (or ObooHoo for that matter) say that their entitlements, which have YET TO BE FUNDED, are "non-negotiable"?
Don't they have the argument backwards? Isn't the guy with the money the one you should be negotiating with, not the one who needs it?
I mean, I'm not an Economics or Business major; I'm only a guy with an overactive brain, but it would seem to me that if I wanted to finance something and I walk into a bank, I am not in the position to be making DEMANDS.
The bank has the money. I want the money. I am the one that needs to negotiate (convince the bank) to loan me the money.
Obama DEMANDS that the chamber with the purse give HIM the money to finance his projects and then tells them that he will NOT NEGOTIATE!
EXCUSE me, but you're not in a POSITION to negotiate fool. I HAVE THE MONEY; all you have is 10,000 pages of worthless paper.
Now, who's going to negotiate?

6
posted on
10/08/2013 4:13:10 PM PDT
by
Sergio
(An object at rest cannot be stopped! - The Evil Midnight Bomber What Bombs at Midnight)
---
To: Askwhy5times
He didn't deliver the Camelot they expected.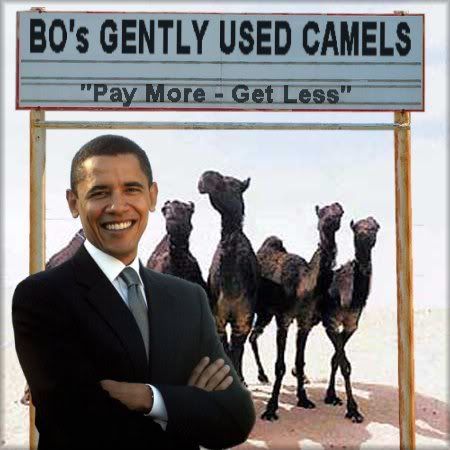 ---
FreeRepublic.com is powered by software copyright 2000-2008 John Robinson