---
To: mainepatsfan
Of these other five teams which one do you folks believe are the closest to breaking through that Super Bowl celing?

Hmmmm.....The Lions?

4
posted on
01/18/2009 9:16:34 AM PST
by
BIGLOOK
(Keelhaul Congress! It's the sensible solution to restore Command to the People.)
---
To: BIGLOOK
A GOP Presidential candidate will carry Michigan before the Lions play in the Super Bowl.
---
To: BIGLOOK
Hmmmm.....The Lions?
Yes, The Los Angeles Lions...Super Bowl Champions...after the passing of William Clay Ford Sr of course.
The "Detroit" Lions were only a tool that WCFieldsFord used to get back at the UAW...(and unfortunately every other Michigan sports fan)
...gave them a little something to choke on every Sunday as revenge for having to dish out ridicules wages and benefits. Back in the early years the company had it's mafia to get it's way with the original union organizers(by means of baseball bat if necessary), later the union got their own mafia to get their way(by means of moonbat if necessary).
Simple math: Greed + Greed = Vengeance
Simpler math: 0 and 16 + 1 playoff win in 50 years = don't give a rats-a$$ organization.
It's too pathetic for it to just be a streak of "bad luck"...it has to be manufactured. And, if I recall, I do believe the Ford family to be "pioneers" in the "field" of "manufacturing" are they not?
So with that premise its easy to believe that what they(Fords)have put on the "field" the last 50 years is "manufactured"...for failure.

52
posted on
01/18/2009 9:52:21 AM PST
by
RckyRaCoCo
(Liberal media gloating makes me feel like reloading)
---
To: BIGLOOK
I believe the term was 'ceiling', not 'sub basement'. LOL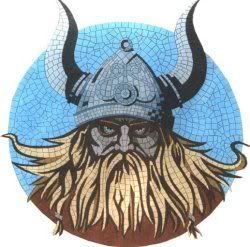 92
posted on
01/18/2009 10:34:25 AM PST
by
Viking2002
(Let's be proactive and start the impeachment NOW.)
---
FreeRepublic.com is powered by software copyright 2000-2008 John Robinson