---
Supporting Conservative Enteratainment - American Video Jukebox has arrived
Posted on 11/23/2011 2:20:06 PM PST by ShadowPatriot
Build it and (if it doesn't stink) they will come...
Conservative attempts to infiltrate the 'entertianment media' industry have a track record of failure rivaled only by Ralph Nader's seemingly infinite failed attempts to become President.
One network looked promising with its' great commercials featuring Kelsey Grammer, BUT alas, they had created a Network without creating a show. Some conservative media groups are charging a monthly fee for a 'sub-par product'---while others are marinading in so much corny patriotic cliche, they couldn't give away their product with a free hat.
Sadly.... putting 'a conservative in charge of entertainment' has been like putting 'a liberal in charge of economic recovery'

... until now.
Meet American Video Jukebox. No Kelsey Grammer, no monthly fee and absolutely not cliche in anyway---AVJ was created by JoeDanMedia, a quickly rising, but low-budget mutli-media production company, whose edgy 'conservative to the bone creations' have been kicked off or banned--- by almost as many as have featured their work.
But American Video Jukebox is less about politics and more about promoting conservative artists...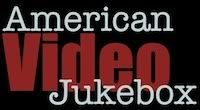 American Video Jukebox (AVJ) is a weekly VideoCast designed for our

'short attention span society'

with rotating Guest VJs that include

PJTV's Sonja Schmidt, Jan Morgan of Jan on America, Actor Gary Graham, SNL's Victoria Jackson, Dr Gina Loudon, Alana Burke of the Alana Burke Show, Suzanne Sharer, Ann Marie Murrell of Politichicks

and more.

Each episode is only 6- 9 minutes… and will introduce new conservative musical talents from across the country.. The productions are called 'Vid-casts' because they are not broadcast live. They're also hosted by YouTube so it's easy to share your favorites...

Most of us remember the lead singer from 'Heart', Ann "a whole lotta has-been" Wilson attacking Sarah Palin in 2008 for using her song 'Barracuda' .... and more recently Tom "I look like an Old Lesbian" Petty throwing a liberal hissy fit because Michelle Bachmann used his song 'American Girl'.. Sadly these guys represent the majority of today's entertainment media.. and many of the artist we grew up loving over the years.

The list is as star-studded, as it is depressing.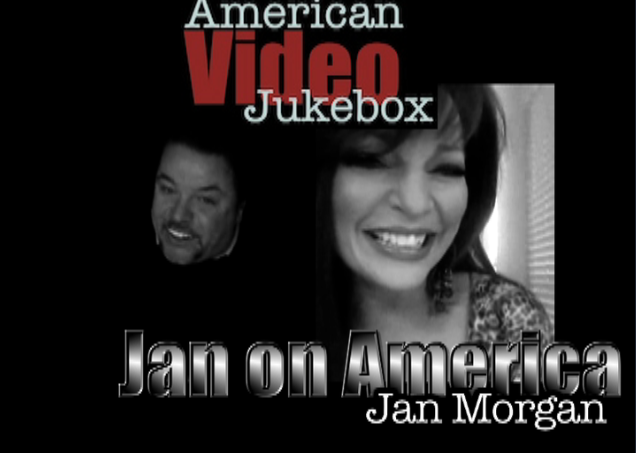 And while many conservatives have wisely stopped buying their CDs and going to their concerts, etc, many conservatives, with the best of intentions... just don't realize that even a simple click on a YouTube video, can help generate 'ad revenue' for these liberal artists---a significant percentage of which goes to their liberal agendas and politicians.
And seeing as how even our conservative leaders don't know where to look for quality artists who share their love for God & Country.. it's time that changed ....and with AVJ, it IS changing.
While not a polished, glitzy Hollywood production… American Video Jukebox is absolutely fun.
Check out the Double Shot Debut featuring musical artists Toots Sweet (New York City's only Urban Conservative Rocker) and the amazingly talented Neal Fox!

DEBUT DOUBLE SHOT with VJ's Jan Morgan and Sonja Schmidt!
---
TOPICS: Music/Entertainment
KEYWORDS: americanvideojukebox; janmorgan; joedanmedia



---
To: ShadowPatriot
Sadly.... putting 'a conservative in charge of entertainment' has been like putting 'a liberal in charge of economic recovery'
I would like to see PBS survive without the massive cash influx of taxes. Liberal "entertainment" is a joke beyond measure.

2
posted on
11/23/2011 2:32:13 PM PST
by
American in Israel
(A wise man's heart directs him to the right, but the foolish mans heart directs him toward the left.)
---
To: nutmeg
---
FreeRepublic.com is powered by software copyright 2000-2008 John Robinson