---
Dayton, WA Area Freepers Could Help Out
Today | Me


Posted on 06/30/2012 5:49:08 AM PDT by kimmie7

Edited on

06/30/2012 8:24:33 AM PDT

by Admin Moderator. [history]

Dayton, Washington, Freepers - this lovely little girl was killed in a tragic accident this past week. These folks are friends of a co-worker -- they are salt of the earth, great parents. As the medical and transport bills are already astronomical, I thought I would spread the word about a benefit bake sale.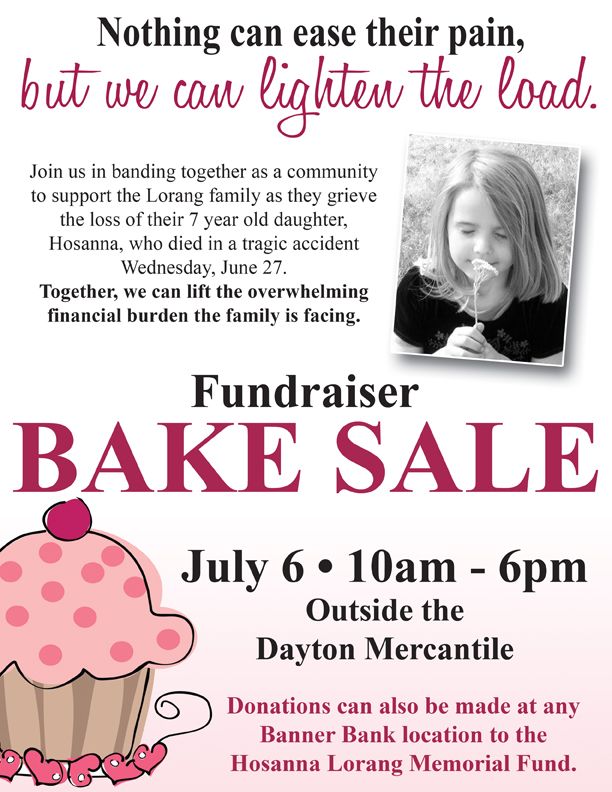 ---
TOPICS: Chit/Chat; Local News
KEYWORDS: ohio; prayer
---
---
---
---
---
---
---