---
To: Alberta's Child
At the same time, it's also a little hard to believe that a guy two years out of the Illinois state legislature was elected president and is: nationalizing industries like auto manufacturing, insurance and banking; stripping us of our nuclear defenses; imposing a household budget-busting national `health care' regime, replete with swarms of bureaucrats ready to eat out our substance; bankrupting our treasury with profligate spending, creating more debt in the last six years than created since this nation was birthed; blocking attempts to exploit our natural resources; and, consorting with our enemies, insulting our allies and debasing the executive branch of government by actually kowtowing to foreign heads of state. That's all I can think of off the top of my head. I'm sure there's more I can't think of right now. Seeking tyrannical power by making himself `president for life'? What would possibly make anyone think he might try that, other than the fact that he's acting like one now?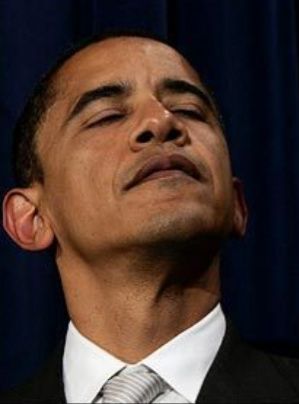 The 1st amendment: Use it or lose it, or plan on using the 2nd.
28
posted on
11/09/2012 7:42:17 PM PST
by
tumblindice
(America's founding fathers: All armed conservatives)
---
To: All
remember, President Reagan says that after leaving office he ''would like to start a movement'' to repeal the constitutional amendment that limits Presidents to two terms.
Mr. Reagan, in a restatement of a past position, said the limitation interfered with the right of the people to ''vote for someone as often as they want to do.''
Personally, I don't know. it is only good if it benefits us.
---
To: tumblindice
You start to get a picture of just how inconsequential a lot of that crap is when you realize that there are 600 million firearms owned by private citizens in the U.S.
One of the reasons bureacratic crap is allowed to take root is that nobody stands up to it. Even minimal resistance would send a lot of these jack@sses scurrying for cover. Just look at how chaotic things have gotten in the New York City area in the aftermath of Hurricane Sandy. "Big Brother" can't possibly maintain control of things once people begin to realize that there is no effective law enforcement mechanism in place and they have to take matters into their own hands.
I'll use the health care mandate provision of Obamacare as another case in point. Do you think any of those Occupy Wall Street protesters who have been unemployed for the last four years -- most of whom probably voted for Obama -- are ever going to buy a medical insurance policy as required by law? Do you think any of them are going to pay a $2,000 fine for not having a policy in place? Forget that ... How many of them do you think will even file a tax return in 2013 at all?

34
posted on
11/09/2012 7:49:43 PM PST
by
Alberta's Child
("If you touch my junk, I'm gonna have you arrested.")
---
To: tumblindice
---
FreeRepublic.com is powered by software copyright 2000-2008 John Robinson