---
To: Chode
A few of my local pals, here in the general MetroMess area, are headed down this weekend. It is all any of them have been talking about for a while. Good on 'em, I can only hope Tilke has built a gooder 'un.
Go Alonso, make Enzo proud. I'll be on a 64 mile mountain bike ride up north, along the Rio Rojo. Catch up on what happened when AutoWeek drops in my mailbox next week.
Tifosi Up!
9
posted on
11/15/2012 5:24:16 PM PST
by
West Texas Chuck
(Alcohol, Tobacco and Firearms. That should be a convenience store, not a Government Agency.)
---
To: West Texas Chuck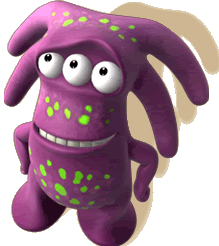 stay safe, ride careful, have fun...
10
posted on
11/15/2012 5:32:57 PM PST
by
Chode
(American Hedonist - *DTOM* -ww- NO Pity for the LAZY)
---
To: West Texas Chuck
13
posted on
11/15/2012 6:50:22 PM PST
by
EscapedDutch
("Socialism is great until you run out of other people's money" - Lady Margaret Thatcher)
---
FreeRepublic.com is powered by software copyright 2000-2008 John Robinson