---
"The Big Broadcast is a Sunday night tradition for families throughout the WAMU listening area. Each week, Big Broadcast host Ed Walker offers listeners priceless recordings of popular radio programs from the '30s, '40s and '50s. Priceless, especially, for a man whose first sentence as a child was, 'Turn the radio on.' "

---
To: 4everontheRight; Arthur McGowan; BluesDuke; Calvin Locke; citizen; Cold Heat; Country Eagle; ...
Happy Sunday Night...Classic Radio Time...
2
posted on
02/03/2013 12:57:39 PM PST
by
Vision
(Obama is king of the "Takers." Don't be a "Taker.")
---
To: Vision; WXRGina; Dr. Scarpetta
Night, folks. Just stopped by after watching my home-state Ravens hold off the Niners. Politics aside, it was a nice nite cap.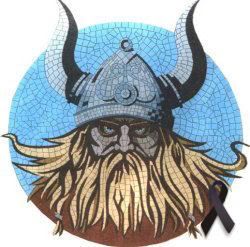 "But know this, that in the last days perilous times will come: for men will be lovers of themselves, lovers of money, boasters, proud, blasphemers, disobedient to parents, unthankful, unholy, unloving, unforgiving, slanderers, without self-control, brutal, despisers of good, traitors, headstrong, haughty, lovers of pleasure rather than lovers of God, having a form of godliness but denying its power. And from such people turn away, for his name is Obama."
---
FreeRepublic.com is powered by software copyright 2000-2008 John Robinson