---
To: drunknsage
11
posted on
09/14/2013 11:40:54 AM PDT
by
djf
(Rich widows: My Bitcoin address is... 1ETDmR4GDjwmc9rUEQnfB1gAnk6WLmd3n6)
---
To: djf
freepers are full of unknown knowledge that most people don't have...I grew my potatoes from the refrigerator...had a bunch of potato's that developed eyes and some had small sprouts on them...each eye and sprout was a potential potato plant. Some of the potato's had several eyes, cut them so that each eye has a piece of potato to feed the eye until the plant developers its root system..
.my neighbor always grew his from potato seeds.
I Got a bumper crop of potato's. But never have heard of the deadly nightshade being a close relative...thanks for the info. I hope it comes up in a conversation sometime so I can show my new knowledge..:O)

---
To: djf
Yep, definitely nightshade! In the Houston area, silver-leaf nightshade grows EVERYWHERE. I didnt even know what it was until I began researching the ground-cherry plants I discovered. Now I see it everywhere. Here is a pic of a physalis I started from seed.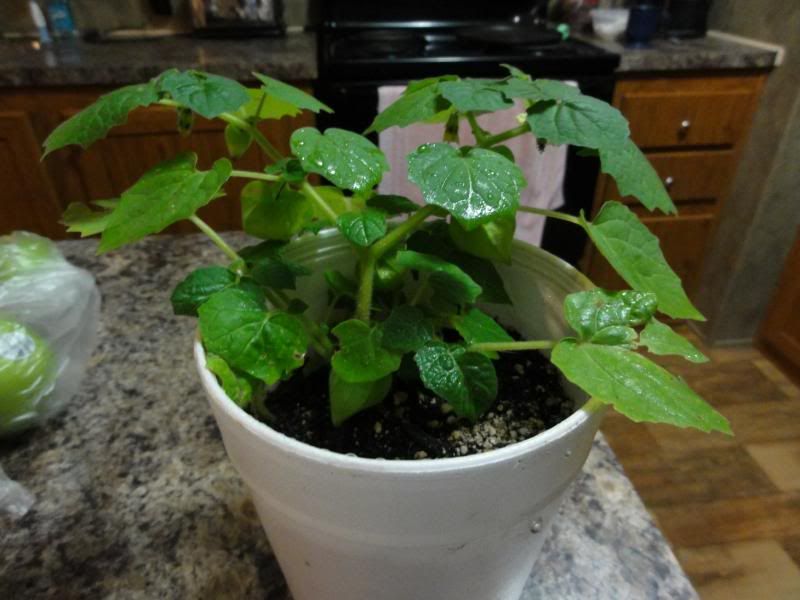 ---
To: djf
That looks like a huckleberry or wonderberry of the nightshade family.
Basically on potato seed balls they will come up if you plant them, but the seeds won't be true. Never heard of them crossing with anything however.
21
posted on
09/14/2013 8:48:37 PM PDT
by
Free Vulcan
(Vote Republican! You can vote Democrat when you're dead...)
---
FreeRepublic.com is powered by software copyright 2000-2008 John Robinson