---
RECALL CCP VIRUS!!IMPEACH THE CCP VIRUS!!
Posted on 07/01/2020 12:47:18 PM PDT by Pajamajan
How do you Recall or impeach a virus, yoy may ask?
YOU RECALL OR IMPEACH EVERY SINGLE DEMOCRAT IN CHARGE!

---
TOPICS: Chit/Chat; Conspiracy
KEYWORDS: ccplague; coronavirus; cv19; yoy

The Democrat party is bound and determined to destroy the economy.

Their party is entirely CORRUPT.

They will destroy your business, destroy your property, and anything else to cover up their corruption.

They will lie. They will cheat. They will steal.

These same idiots that ordered police to stand down while people's businesses and lives were ruined, while the cities burned and had NOT ONE EFN thing to say about the CV-19 virus, masks, and all the rest, are NOW TRYING TO FEAR-MONGER AND SHUT DOWN THE STATES AGAIN!!!

Are these tests even accurate? Read an article yesterday about a woman who was told she tested positive for CV, BUT SHE NEVER TOOK THE FREAKIN TEST! This happened at a CVS!

---
To: Pajamajan
---
To: Pajamajan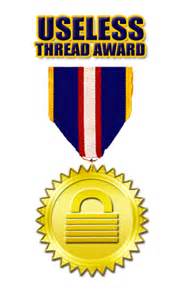 3
posted on
07/01/2020 12:50:03 PM PDT
by
Sans-Culotte
(With every passing day, I am a little bit gladder that Romney lost in 2012.)
---
To: libh8er
We have the CCPlague being sent from outside. Then there is the internal plague, the Democrat Plague.
---
To: Sans-Culotte
Wait. I have won that award in the past. And I was told at that time that it was unique, and would not be awarded any further.
I might have to start a new thread to discuss this.
:)
5
posted on
07/01/2020 1:14:53 PM PDT
by
Leaning Right
(I have already previewed or do not wish to preview this composition.)
---
.
Covid 20 21 22 are being cooked up know - the ChiComs have seen what a fine weapon it is.
NATIONAL DISTANCING from th eChiCom Plague Pit
.
BAN the Democrat Virus Vector
.
---
FreeRepublic.com is powered by software copyright 2000-2008 John Robinson