---
To: Inspectorette
So much for her.
Hey bimbo, I bet I "grew up" around more gay people than you did. Overall, they are the most self-loathing group you will ever meet. Oh, on the outside most of them seem so "normal". If you call normal munching on something that may have a bit of feces on it.
America has taken the phony "Queer Eye for The Straight Guy" (yea, it is a funny show in some ways BECAUSE it's fake) aspect of homosexuals hook line and sinker. The portrayal of queers as some kind of flaming happy go lucky bunch. Oh, they seem so harmless. Right?
In fact queers (I'm referring to queer men) are mostly a very troubled lot. So troubled and so self-loathing they NEED (demand actually) to be seen as "normal". Which they are not, since there are not that many of them. 3% maybe? Maybe. But they are seen as a much larger group because of the media. Heck, most people never have met a queer I bet.
I say if queer is OK then put them on prime time. Oh, not the "swish swish" types. No no, the leather open butt chaps types (well, there is south Park I suppose) and have them open mouth kissing each other. Or, on cable, why not anal sex. Right there, for all to see? Why not. It's no big deal since it's "normal". Just like two men getting married is normal.

---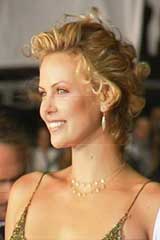 Theron

---
FreeRepublic.com is powered by software copyright 2000-2008 John Robinson