---
To: netmilsmom; Brad's Gramma; SJackson; yonif; Simcha7; American in Israel; spectacularbid2003; ...
Hey, All, if you have the time and resources, this is another real world, tangible way to help the men and women of the US Armed Forces in theater, Iraq. Prayer is important; aggressively contending with terrorist sympathizers and aiders and abettors here in the American political arenas is important. But boxing up and shipping them the comforts of home we take advantage of every day is important, too.

FReepmail Brad's Gramma for private information and check in at the Freepr Canteen.

---
AMERICA AT WARAt Salem the Soldier's Homepage ~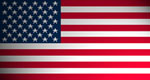 38
posted on
04/21/2004 5:12:55 PM PDT
by
Salem
(FREE REPUBLIC - Fighting to win within the Arena of the War of Ideas! So get in the fight!)
---
To: Salem
A big ole Red White & Blue I LOVE the troops THANK YOU!!!!!!!!!!!!


40
posted on
04/21/2004 5:15:17 PM PDT
by
Bradís Gramma
(Become a monthly donor to Free Republic)
---
FreeRepublic.com is powered by software copyright 2000-2008 John Robinson