---
To: CHARLITE
LAW AND HISTORY REVIEW
"Immigration inspectors ignored Mexicans coming into the southwestern United States during the 1900s and 1910s to work in railroad construction, mining, and agriculture.
"The Immigration Bureau did not seriously consider Mexican immigration within its purview, but rather as something that was "regulated by labor market demands in [the southwestern] border states."
" The Bureau also described the Southwest as the "natural habitat" of Mexicans, acknowledging, albeit strangely, Mexicans' claims of belonging in an area that had once been part of Mexico.
"The Immigration Act of 1917 doubled the head tax and imposed a literacy test, erecting the first barriers to entry. But unlawful entry was limited, as the Labor Department exempted Mexicans from the requirements during the war.
" It was not until 1919 that Mexicans entering the United States were required to apply for admission at lawfully designated ports of entry.35

14
posted on
02/04/2005 9:24:22 PM PST
by
bayourod
(Unless we get over 40% of the Hispanic vote in 2008, President Hillary will take all your guns away.)
---
To: bayourod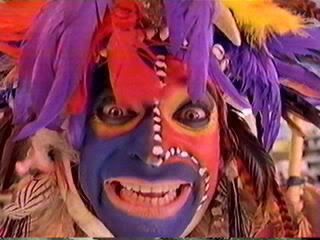 16
posted on
02/04/2005 9:30:20 PM PST
by
JackelopeBreeder
(Proud to be a mean-spirited and divisive loco gringo armed terrorist vigilante cucaracha!)
---
To: bayourod
Who cares what happened almost 100 years ago. It's time you opened your eyes and joined law abiding people in the 21st century.
18
posted on
02/04/2005 9:31:44 PM PST
by
politicalwit
(Import poverty...hire an illegal today)
---
To: bayourod
If Bush didn't kow-tow to Vicente Fox and the corrupt Mexican oligarchs, you would turn against him so fast. You aren't pro-Bush, you are pro-Mexican government --- that's become extremely clear. The SW belongs to that government huh?
---
FreeRepublic.com is powered by software copyright 2000-2008 John Robinson