Should America wait for Iran to get nukes to use on America and its allies?
Hint: The future is predicted by the past

Qur'an 8:12 "I shall terrorize the infidels.
So wound their bodies and incapacitate them
because they oppose Allah and His Apostle."

Qur'an 8:57 "If you gain mastery over them in battle,
inflict such a defeat as would terrorize them,
so that they would learn a lesson and be warned."


ABBREVIATED PARTIAL LIST OF ISLAMIC TERRORIST MURDERS AND PLOTS
1968 Robert Kennedy assassinated
1972 Munich Olympics Sep-5,1972 (Black September)
1976 Entebbe Hostage Crisis, June 27, 1976
1979 Iran Hostage Crisis, Nov. 4, 1979 444 days
1979 Grand Mosque Seizure, Nov 20,1979
1981 Assassination of Egyptian President, Oct 6,1981
1982 Assassination of Lebanese Prime Minister, Sept 14, 1982
1983 Bombing of US Embassy in Beirut6, April 18,1983
1983 Bombing of Maring Barricks, Beruit, Oct 23,1983
1984 Hizballah Restaurant Bombing, April 12,1984
1985 Egyptian Airliner Hijacking, Nov 23,1985
1985 Rome Airport murders
1985 TWA Flight 847 hijacked, U.S. Navy diver murdered
1985 Achille Lauro hijacking, Homacidal maniac lived in saddams Iraq
1986 Aircraft Bombing in Greece, March 30, 1986
1988 Pan Am 747 Flight 103 Bombing, Lockerbie, 100's murdered
1988 Berlin Discoteque Bombing, Dec 21,1988
1992 Bombing in Israeli Embassy in Argentina, March 17,1992
1993 Attempted Assassination of Pres. Bush Sr., April 14,1993
1993 First World Trade Center bombing, February 26th, 7 Killed, Hundreds injured, Billions
1994 Air France Hijacking, Dec 24,1994
1995 Attack on US Diplomats in Pakistan, Mar 8,1995
1995 Saudi Military Installation Attack, Nov 13, 1995
1995 Kashmiri Hostage taking, July 4,1995
1996 Khobar Towers attack
1996 Sudanese Missionarys Kidnapping, Aug 17,1996
1996 Paris Subway Explosion, Dec 3,1996
1997 Israeli Shopping Mall Bombing, Sept 4, 1997
1997 Yemeni Kidnappings, Oct 30,1997
1998 Somali Hostage taking crisis, April 15,1998
1998 U.S. Embassy Bombing in Peru, Jan 15, 1998
1998 U.S. Kenya Embassy blown up, 100's murdered
1998 U.S. Tanzania Embassy blown up, 100's murdered
1999 Plot to blow up Space Needle (thwarted)
2000 USS Cole attacked, many U.S. Navy sailors murdered
2000-2003 Intifada against Israel - 100's dead and injured
2000 Manila Bombing, Dec 30,2000
2001 4 Commercial airliners hijacked, 250+ murdered
2001 World Trade Center attacked, 2800+ murdered
2001 Flight 93 murders
2001 Pentagon attacked, 180+ murdered
2002 Reporter Daniel Pearl, kidnapped and murdered
2002 Philippines American missionary, Filipino nurse killed
2002 July 4, El Al attack Los Angeles LAX, several murdered
2002 Bali bombing - 200 dead, 300 injured
2002 Yemen, French Oil Tanker attacked
2002 Marines attacked / murdered in Kuwait
2002 Washington D.C. sniper
2002 Russian Theater attacked, 100+ dead
2002 Nigerian riots against Miss World Pageant, 200 dead, dozens injured
2002 Mombasa Hotel Attacked, 12 dead, dozens injured
2002 Israeli Boeing 757 attacked by missiles, fortunately no one injured
2002 August Hotel bombing in Jakarta, Indonesia. 12 dead, dozens injured.
2003 Rusian concert bombing
2003 Phillipines airport and market bombing
2003 Foiled SAM plot in the USA
2003 UN Baghdad HQ Bombing
on and on and on and on it goes .........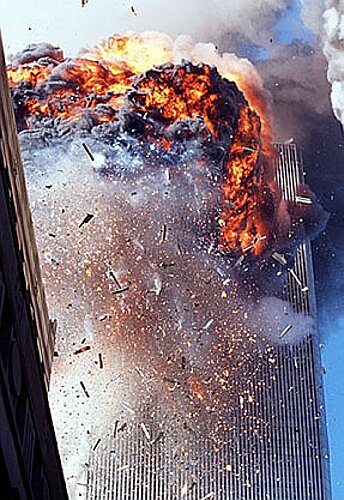 Iran Says It Won't Give Up Program to Enrich Uranium
I immediately thought of Peter Pan singing, "I won't grow up!"
A map shows Iran flanked by Iraq and Afghanistan--and our B-2's rule the night as well.
A cursory glimpse of current news shows Iran is, as Syria, on the wrong side of history.
W2 is not Carter or Clinton, and Israel wasn't born yesterday.