---
To: rlmorel
Hey pal don't you forget 1989 too, every sailor was thankful when this big cat was out on the prowl. "Tomcats supplying the world with spare MIG parts since 1981!"
12
posted on
08/14/2005 12:39:02 PM PDT
by
Trueblackman
(Terrorism and Liberalism never sleep and neither do I)
---
To: Trueblackman
Grumman F-14 Tomcat in combat

Vietnam war 1974-1975

The Tomcat was in service just in time to see the closing stages of the Vietnam war in 1975. It flew top cover during operation Frequent Wind, the evacuation of US personnel from Saigon in April of 1975, just before that city fell to the north. The North Vietnamese Air Force did not interfere with the operation, but one Tomcat was slightly damaged by anti-aircraft fire.

Libya, Gulf of Sidra August 1981

On August 19th, two Libyan Sukhoi Su-22 Fitter-J fighters were shot down by a pair of VF-41 Tomcats after one of the Fitters fired a missile at the American fighters. Both kills were with the AIM-9L Sidewinder.

Urgent Fury October 1983

The invasion of Grenada, TARPS (Reconnaissance Pod) equipped F-14's provided intelligence on troop movements for invading Marines and Army Rangers.

Hijacking Italian cruise ship Achille Laura: October 19th 1985

The Hijackers had found refuge in Egypt, where arrangements had been made to fly them to sanctuary Libya aboard an Egypt Air Boeing 737. Seven Tomcats from VF-74 and VF-104 from the USS Saratoga (CV-60) intercepted the airliner and forced it to land at Sigonella in Italy.

Gulf of Sidra March 24-26th 1986

Numerous strikes were carried out by navy carrier based aircraft against Libyan targets, with Tomcats flying top cover, keeping Libyan fighters at bay and dodging Sam's

Operation El Dorado Canyon: April 14th 1986

USAF General Dynamics F-111's attacking Tripoli (Libya) while navy strike aircraft went after Benghazi. The later raid was top-covered by F-14's.

Mediterranean January 4th 1989

Two F-14A's (159437 and 159610) from VF-32 flying of the John F. Kennedy (CV-67) shot down a pair of Libyan MiG-23 Floggers.

Persian Gulf 1988-1989

There were some Sidewinders fired between US navy Tomcats and Iranian F-4 Phantoms during the oil tanker escort operations in the Persian Gulf, these launches were all well out of parameters, and scored no kills.

Desert Storm 17 January - 28 February 1991

Tomcats flew mostly CAP operations in protection of the fleets carriers and in the escort of strike packages. The Tomcats are credited with only one kill. A Mil Mi-8 Hip helicopter was shot down with an AIM-9 Sidewinder missile. One F-14 Tomcat was lost in action on January 21st when it was shot down by an Iraqi surface to air missile, the crew ejected safely..

Southern Watch: 1 March 1991- 1 May 2003

During the first days of 1999, 2 USAF F-15s and 4 US Navy F-14D (VF-213) were engaged by about 13 Iraqi MiG's and Mirage F.1s above the No Fly Zone in southern Iraq. In accordance with the UN resolutions, both the F-15s and F-14s fired missiles at long distance at the Iraqi. No Iraqi aircraft were hit, but one Iraqi fighter is said to have crashed on approach to its airbase because of a lack of fuel.
After this incident the UN continue to control the No Fly Zones, undisturbed by Saddam's forces ... eventually firing at Iraqi installations if provoked.

Deliberate Force: Aug.- Sept. 1994

The U.S. Navy aircraft carriers with CVW-8 onboard were on station in the Adriatic Sea. In support of the IFOR and SFOR troops in former Yugoslavia, F-14s from several squadrons flew multi-role missions: Air-to-ground strikes against hostile targets (Close Air Support), Forward Air Control and TARPS missions.

Allied Force: 24 March - 10 June 1999

To end Yugoslavian terror NATO bombed Serbia for weeks day and night. The US send among others the aircraft carrier USS Theodore Roosevelt which also ment launching F-14s. The role of the F-14s was enemy fighter suppression, forward air control, aerial reconnaissance and also precision laser-guided air-to-ground attacks.

Enduring Freedom 7 October 2001 -

On Oct. 7, 2001 aircraft carriers (CVN-65 with VF-14 & CVN-70 with VF-213) launched long-range, heavy loaded F-14 and medium-range F/A-18 strike fighters day and night while the Air Force sent long-range bombers deep into Afghanistan. Targets were terrorist bases, weapons and vehicles, training camps and Taliban military units.

On Oct. 9, 2001 VF-14 led the first long-range tactical air strike, flying over 1,700 miles round trip to Mazar-e Sharif, where Taliban aircraft were destroyed on the ground. Numerous strikes with precision guided ammunition followed from VF-14, VF-41, VF-102, VF-211 and VF-213.


Iraqi Freedom 20 March 2003 -

F-14 Tomcats took part in the war as part of several Carrier Air Wings. The deputy commander of CVW-41 (USS Abraham Lincoln) stated, that even with the arrival of the F/A-18E, the F-14 remains "the platform of choice for precision targeting." Land-based Navy F-14 Tomcats supported special operations forces on the ground during multiple strike missions over western Iraq. Details are classified


---
To: Pukin Dog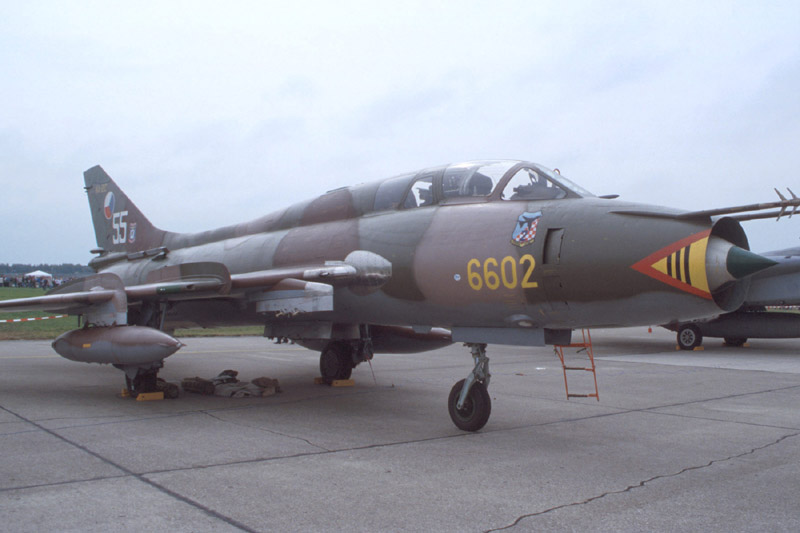 Su-22 "Fitter"
I remember one engagement. Story I read said the RIO (I think) got a little excited and loosed a Fox 2(?) at a low altitude, where the air was too thick, while the commander was waiting for authorization to fire. The Libyans turned into the Sun in an attempt to evade another IR fix. After receiving auth, they waited until they had to turn and two Libyans were splashed. Don't know if it was this engagement or another.
What you say, Pukin Dog?
---
To: Trueblackman
Wouldn't forget it for one second!

I am going to shed a tear the day they retire those birds...:(
18
posted on
08/14/2005 1:17:21 PM PDT
by
rlmorel
("Innocence seldom utters outraged shrieks. Guilt does." Whittaker Chambers)
---
FreeRepublic.com is powered by software copyright 2000-2008 John Robinson