---
To: Pan_Yans Wife; fat city; freedom44; Tamsey; Grampa Dave; PhiKapMom; Hinoki Cypress; ...
Join Us At Today's Iranian Alert Thread – The Most Underreported Story Of The Year!

"If you want on or off this Iran ping list, Freepmail

DoctorZin"
2
posted on
07/05/2006 4:31:29 PM PDT
by
DoctorZIn
(Until they are Free, "We shall all be Iranians!")
---
To: DoctorZIn
Keep pushing Dr. Zin. The mullahs may yet meet the justice they so richly deserve.
---
To: DoctorZIn
Here's hoping that the only ayatollah on the Iranian currency after their glorious revolution is the moderate Ayatollah Montazari.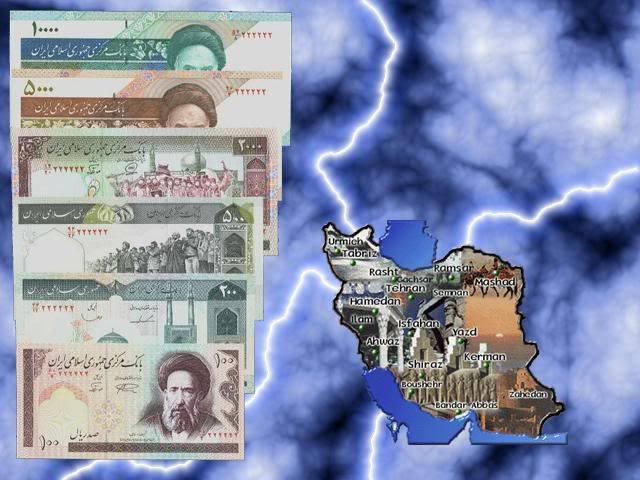 5
posted on
07/05/2006 5:09:53 PM PDT
by
AdvisorB
(When the smoke clears in hamistan, count the ears and divide by 2.)
---
To: DoctorZIn
I wrote Cheney in years past. Received a return letter... "we are monitoring the situation, believe in democracy for all people, etc." Maybe now is a time for a push for regime change, not only in DC, but by using the strength in numbers, LA, Dearborn, etc. Here's hoping.
8
posted on
07/06/2006 11:52:43 AM PDT
by
Pan_Yans Wife
("Death is better, a milder fate than tyranny. "--Aeschylus)
---
FreeRepublic.com is powered by software copyright 2000-2008 John Robinson