---
British Soldier reflects on training Iraqis
Multi-National Forces-Iraq ^
Posted on 02/12/2007 4:34:41 PM PST by SandRat
BASRAH -- UK Army Colonel Jon Mulroy joined the NATO Training Mission - Iraq in July 2006. He has since led the NTM-I team, which supports the key leaders of the Iraqi Military Academy Ar Rustamiyah, situated on the outskirts of Baghdad. Read on to find out more about his experiences in Iraq.
IMAR has often been called "Sandhurst in the Sand" and Col Mulroy has felt at home here the past six months, himself a Sandhurst graduate:
"I now have the opportunity to reflect on the tremendous achievements that I have witnessed during my time at this prestigious Academy; many come to mind.
"I have witnessed, on a daily basis, quality training. During my time here we have successfully trained and prepared some 400 young officers for duty in the New Iraqi Army. Additionally, we have provided training for some 100 former officers, in order to ease their re-integration into the ranks of the New Army.
"And we at IMAR have taken the lead in an ambitious program of training for instructors from across the Academies of Ar Rustamiyah, Zakho, and Qalachalon. This most successful training has taken place both in the UK, at the School of Infantry in Brecon, and at Zakho in the north of Iraq.
"In short, this has been a period of massive achievement, and I have been proud to have played my part, alongside my Iraqi and NATO colleagues and friends, in all that has been achieved."
Each year, in excess of 600 Officer Cadets are trained at IMAR and there are two intakes per year. The Officer Cadet Selection (OCS) process takes place three times a month, and each session lasts some four days. NTM-I personnel support and advise Iraqi IMAR staff in running what is a demanding, robust and successful selection process.
Colonel Mulroy said that training new Officer Cadets for the Iraqi Armed Forces takes considerable time, resources and a dedicated training staff:
"As the first step in this year long process, Office Cadet Selection is perhaps the most important part in turning young civilians into the military leaders of tomorrow.
"Fairness and equal treatment for all is of highest importance in the selection program. Prospective officer candidates must be certain that they will be treated fairly and not lose their place at the Academy because of 'tribal issues' or lack of 'influential connections'.

"Every candidate has an equal chance here at IMAR; they simply have to achieve success based on their own merits at OCS."
During the four day process candidates are tested on their leadership skills, their ability to work in a group, general education levels and any English-speaking ability.

Special emphasis is placed on physical fitness with applicants performing diagnostic tests which comprise push-ups, sit-ups and running.
The NTM-I team at IMAR is a multinational team from seven NATO nations, which works extremely well under very demanding circumstances. Col Mulroy has thoroughly enjoyed commanding this multinational team:
"I am a great fan of NATO, and I always consider it a real opportunity when I get the chance to work with quality officers and soldiers from across the NATO nations. The task of the NTM-I team at IMAR was very clear, and the multinational nature of the training team was never allowed to be an obstacle to success. Indeed, it was extremely beneficial to our training effort.
"Our aim was to assist the Iraqis in building up the Academy and to train young officers for the New Iraqi Army. We worked very closely with the Iraqis and they certainly benefited from the multinational flavor of the team, its different insights and ways of handling complex situations.
"We were always determined to see the multinational background of the team as an opportunity rather than an obstacle and I think the Iraqis benefited from it."
"Also, working as closely with the Iraqis as I did was a very rewarding experience. The cultural gap there is of course greater than between individuals within the NTM-I team but I admire their focus, dedication and determination to re-build their country.
"At IMAR I worked with qualified Iraqi leaders from everywhere across the country, and from all sects represented in the country. They gave all they could to train the future leaders of the New Iraqi Army, as they knew that there lies the key to a secure future.
"Furthermore, I witnessed young Officer Cadets, also from different parts of the country and from different sects, come together, train and endure hardship in order to reach the goal of becoming an officer in the New Iraqi Army. This experience has made me optimistic about the future of Iraq, although the situation is difficult at the moment, and there is still some way to go."
In 1924 the British founded the Military Academy of Ar Rustamiyah. This was the starting point of a British Military tradition in Iraq that still endures today. For, after decades of British absence at Ar Rustamiyah, in May 2004 the leaders of the Academy invited Coalition Forces to assist with the re-introduction of Officer Training at IMAR, and a UK led Military Training Team was put in place.

---
TOPICS: Foreign Affairs; United Kingdom; War on Terror
KEYWORDS: frwn; iraqis; soldier; training



---
To: 91B; HiJinx; Spiff; MJY1288; xzins; Calpernia; clintonh8r; TEXOKIE; windchime; Grampa Dave; ...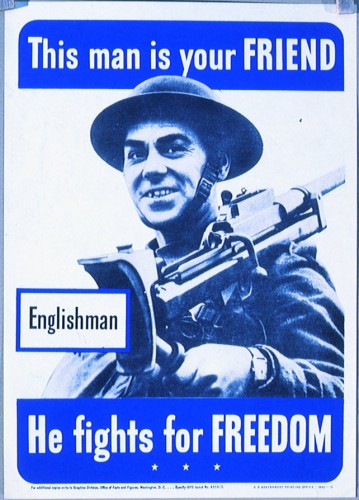 FR WAR NEWS!

WAR News at Home and Abroad You'll Hear Nowhere Else!

All the News the MSM refuses to use!
2
posted on
02/12/2007 4:35:41 PM PST
by
SandRat
(Duty, Honor, Country. What else needs to be said?)
---
To: SandRat
Wait, Wait, Hillary says that the training has not been good...
---
To: pissant
Where, oh where, did this Officer learn to salute?

The hand/wrist is supposed to be a straight line from the elbow to the tips of the fingers. This looks more like a Benny Hill salute!
4
posted on
02/12/2007 6:47:01 PM PST
by
Never2baCrat
(I used to be modest, now I'm perfect!)
---
To: Never2baCrat
---
FreeRepublic.com is powered by software copyright 2000-2008 John Robinson