---
To: Red Badger
Did your genetic makeup change in 16 years?
Come on... I'm open minded as much as the next person but the connection is not there.
Narrow nose vs wide nose, exposed nostrils vs unexposed nostrils, upturned eyebrows vs downturned eyebrows, narrow face/skull vs wide face / skull, full lips vs narrow lips, anglo ethnicity vs middle eastern / arabic ethnicity. Not even close IMH-freeper-O.
15
posted on
03/10/2011 7:31:14 PM PST
by
freepersup
(Today, we raise our glasses of spirits and mugs of ale high- to Budge.)
---
To: freepersup
So, a drawing done by memory is equal to a photograph?????
17
posted on
03/10/2011 7:36:18 PM PST
by
RaceBannon
(RON PAUL: THE PARTY OF TRUTHERS, TRAITORS AND UFO CHASERS!!!)
---
To: freepersup
The best evidence is her book. Over 80 witnesses in two states identified the guy.
Perhaps the most frightening part of the story: after the Clinton administration makes the FBI drop this aspect of the case (they enjoyed blaming on home grown right wing terrorists too much) this guy heads north to a new job - Logan International Airport - the same place where most of the 9/11 attacks were launched from.
I'm sure it's just a coincidence.

---
To: freepersup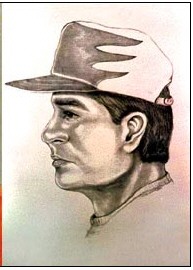 20
posted on
03/10/2011 7:40:25 PM PST
by
wolficatZ
(Somebody once wrote "Revenge is a dish that has to be eaten cold".)
---
To: freepersup
You're as right as you can be. Apparently no one else is going to snap to the fact that it only reflects badly on the drawing and in no way rules this guy out as Jayna Davis' third terrorist.
---
FreeRepublic.com is powered by software copyright 2000-2008 John Robinson