---
To: 007girl; 1_Rain_Drop; 2nd amendment mama; AbolishCSEU; abner; afraidfortherepublic; Aggie Mama; ...
Michelle Fashion Police Alert Ping!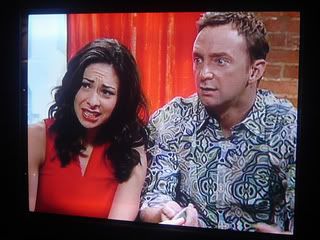 FReepmail maggief if you want on or off this ping list

---
To: maggief
astounding, yet again this corrupt media are making it out she's a cat walk model.
And kissing like that , no passion what so ever.
The question is why is she there on our tax money?
36
posted on
09/21/2011 6:48:09 PM PDT
by
manc
(Hannity admitted he's socially liberal on his show, another phony cashing in,marriage =1man +1 woman)
---
To: maggief
Wookie Wide Load does nothing for the bracelets.
134
posted on
09/21/2011 8:51:25 PM PDT
by
freekitty
(Give me back my conservative vote; then find me a real conservative to vote for)
---
To: maggief
Unbelievable. Thanks for the ping.
183
posted on
09/22/2011 3:40:41 AM PDT
by
Vor Lady
(Everyone should read The Importance of the Electoral College by Geo. Grant)
---
To: maggief
Wow... For the cost of those three bracelets Michelle could have feed several families for a whole year! Her bracelets alone are only 7 grand shy of the median income over the last year for households in state of Wisconsin! And yes, her bracelets cost MORE than my husband made ALL YEAR last year! I don't care if she spent her own money on them - that's her right. Just pointing out yet again what a hypocrite she is...
---
FreeRepublic.com is powered by software copyright 2000-2008 John Robinson