---
[race hustler] Hedge-fund manager, Obama donor embroiled in 9-figure lawsuit with LA pension funds
Washington Free Beacon ^ | July 31, 2012 | Andrew Stiles


Posted on 07/31/2012 7:36:21 AM PDT by kevcol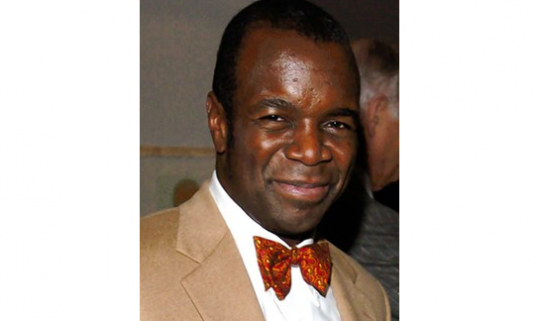 Prominent hedge-fund manager and Obama donor Alphonse "Buddy" Fletcher is embroiled in a legal battle with three Louisiana-based pension funds seeking to recoup a $100 million investment with his firm.
Fletcher, who operates a series of hedge funds—some of which are based in the Cayman Islands and reportedly oversee as much as $500 million in assets—contributed at least $2,300 to Obama's campaign in 2008 and $50,000 to the president's inauguration fund.
One of those hedge funds, Fletcher International Ltd., filed for bankruptcy protection on June 29, and recently sued some of its own Cayman Island-based affiliates in an effort to stop the court-ordered liquidation of its assets.
.
.
When the pension funds sought to withdraw their investment in 2011, Fletcher denied their request. The funds were given promissory notes, essentially IOUs, instead.
.
.
Fletcher has a history of filing racial discrimination lawsuits. In 1991, he sued his bosses at investment firm Kidder Peabody, claiming deficient compensation due to racial discrimination. Though Fletcher was ultimately awarded more than $1 million in the case, arbitrators found no evidence of discrimination.
Fletcher has also been on the receiving end of a number of sexual harassment lawsuits. In the mid-2000s, he settled two claims by former employees who accused Fletcher of making inappropriate sexual advances toward them.

(Excerpt) Read more at freebeacon.com ...
---
TOPICS: Business/Economy; Crime/Corruption; US: Louisiana
KEYWORDS: corruption; fraud; obama; obamadonor

A DVD recording of a 2008 meeting between Fletcher's firm and administrators of one of the pension funds shows a pension fund board member questioning whether the offer was "too good to be true." The funds went ahead with the investment anyway.

That LA pension fund board member was probably accused of being a racist for questioning Alphonse "Buddy" Fletcher, and sheepishly went along with it. Idiots.

---
To: kevcol
"contributed at least $2,300 to Obama's campaign in 2008 and $50,000 to the president's inauguration fund"
Bullshit...Bundling is no more than a front for money-laundering of made-up donor names, so the "Bundler" can infuse un-identified interest's money into a campaign, for future favors.
Unions are the BIGGEST money-launderer of them all, using Taxpayer money(via bailout funds to keep them employed and paying Dues).

2
posted on
07/31/2012 7:41:01 AM PDT
by
traditional1
(Don't gotsta worry 'bout no mo'gage, don't gotsta worry 'bout no gas; Obama gonna take care o' me!)
---
FreeRepublic.com is powered by software copyright 2000-2008 John Robinson