---
To: musicman
Dirty Harry Reid: The Mafia's "Mr. Clean Face" on the Nevada Gaming Commission
Reid is so mobbed up that he's a walking, talking blackmail puppet. Axlerod could order him to strip naked on the Senate floor and tar and feather himself and he would do so instantly.
Read Freeper Fedora's excellent investigative thread to understand this human slimeball, and why he is willing to be a tool in this libel campaign: he has NO CHOICE. He is a Mafia and Chicago Rat Mob puppet.
Mr. Cleanface's Dirty Laundry: Harry Reid's Mob Money. (Original FReeper research 01/20/2006 by Fedora)
Dirty Harry Reid Got $1.1M In Shady NV Land Deals: one example of how it was done.
Dirty Harry Reid is so well known as a Mafia puppet, that he was featured in the movie Casino as "Harrison Roberts."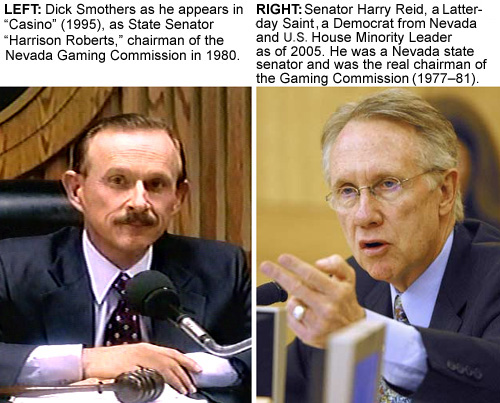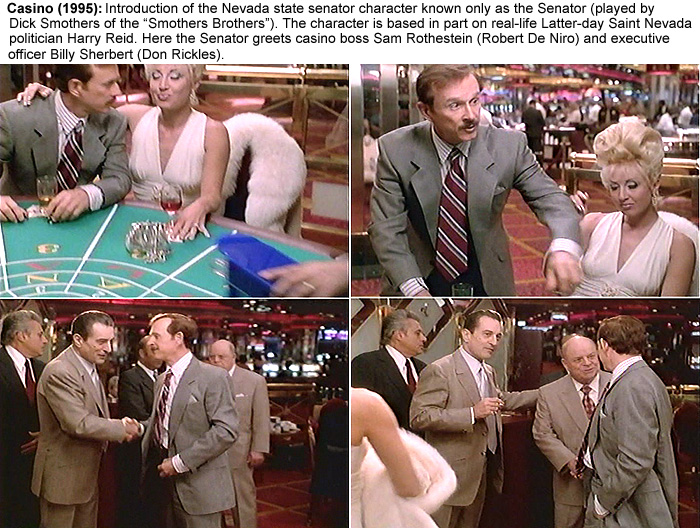 47
posted on
08/05/2012 12:32:16 PM PDT
by
Travis McGee
(www.EnemiesForeignAndDomestic.com)
---
To: Travis McGee
Excellent!! Great post & links!!
50
posted on
08/05/2012 12:48:38 PM PDT
by
musicman
(Until I see the REAL Long Form Vault BC, he's just "PRES__ENT" Obama = Without "ID")
---
To: Travis McGee
114
posted on
08/06/2012 8:14:56 PM PDT
by
mojitojoe
(American by birth. Southern by the grace of God. Conservative by reason and logic.)
---
FreeRepublic.com is powered by software copyright 2000-2008 John Robinson