---
To: Dutch Boy; All
Last year I called the Cabela's in Hamburg to see how many of a certain type of gun they had in stock before I drove down there. They had 140 of this one gun!

Today, shelves which were stocked full with guns last year were practically empty this morning. It was unbelievable to see. I also heard the wait time for the background check is 6 hours.

And FWIW, while talking to a cashier she said "you should have been here this past Thursday, we had celebrities here." I said "oh yeah, who" as I do not really care much for celebrities. She said Daniel Craig from 007 was in to buy a gun (she did not say what type or what gun). But if James Bond is lining up to buy guns, you know the rush is for real! Craig also went up a few notches in my eyes after hearing that.

15
posted on
01/12/2013 12:45:30 PM PST
by
Red in Blue PA
(When Injustice becomes Law, Resistance Becomes Duty.-Thomas Jefferson)
---
To: Red in Blue PA
Get a CHL.
No more NICS checks.
Just fill out the 4473 and pay.
---
To: Red in Blue PA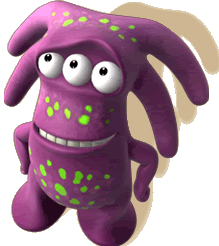 in PA??? OK, two things, 1) how can he buy a gun if he's British and 2)he's an Anti Gun-nut "I hate handguns. They are used to shooting people and as long as they are around, people will shoot each other." – actor Daniel Craig, to OK! magazine
54
posted on
01/12/2013 4:40:41 PM PST
by
Chode
(Stand UP and Be Counted, or line up and be numbered - *DTOM* -ww- NO Pity for the LAZY)
---
FreeRepublic.com is powered by software copyright 2000-2008 John Robinson