---
To: 2ndDivisionVet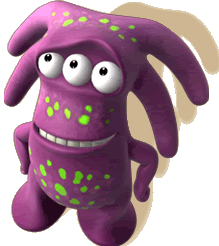 it's spelled SCHWULER!!!

(Schwuler = Fag in German)

19
posted on
01/13/2013 3:22:42 PM PST
by
Chode
(Stand UP and Be Counted, or line up and be numbered - *DTOM* -ww- NO Pity for the LAZY)
---
To: Chode
I remember that cheer he was doing.
"Rah Rah Ree - poke 'em in the knee.
Rah Rah Rass - poke 'em in the ass."
32
posted on
01/13/2013 3:33:10 PM PST
by
21twelve
(So I [God] gave them over to their stubborn hearts to follow their own devices. Psalm 81:12)
---
To: Chode
While this prick smucky shooomer parades about and tells others what to do, he is duly protected by men with guns. Hey, big mouth, shudup, and go home and sit on your "royal throne" in the bathroom. King George of England learned his lesson from our Forefathers, and it's your turn to learn yours from We the People and the Second Amendment.

---
To: Chode
There is no difference between Republican and Democrat.
They are two factions, a collection evil degenerate baby killing communists on one side and elitist blue blood country clubbers crony capitalists on the other, who only have elections to decide who gets to divide up and spend the money extorted from the working man by the IRS.
There will never be any Solutions coming from Washington DC because Washington DC is the Problem.
The only thing that will come from DC is more taxes and less freedom.
The political class doesn't give a rats ass about anything other than staying in power by any means necessary and serving 5 years to get a federal Congressional pension for life.
There is never a recession in DC, they skim off the the money they steal from workers paychecks every week and figure out new and ever more outlandish ways to waste it.
Every day they hire hundreds of new bureaucrats for life terms starting at salaries of $90-135K to sit around and figure out ways to steal more of our cash.
Their propaganda wing in the press reports none of this.
There is no greater threat to the Prosperity, Security and Freedom of the American citizen than the federal apparatus in DC.
The apparatus cannot be reformed, only destroyed.
The Federal capital must be rotated amongst the states, and allowed to convene for no more than 21 days in any given year.
We are slaves to the Washingtonians, it's time to recognize the enemy within and come up with creative ways to defeat them.
Its time for someone like Palin or West to publicly break with the blue blood banker faction of the Washingtonians that call themselves "Republicans" and start a campaign to have all registered members of that party throughout the nation resign en masse.
Declare war on DC, start a new party larger in size than the GOP for real Americans, and recruit candidates who will go to DC not to reform or solve problems but to destroy the federal apparatus.
It's time to start calling out the rabid baby killers, trade unionists, sex perverts, trial lawyers, communists , race baiters, lobbyists , apparatchiks, propagandists in the press, gun grabbers, and imbeciles that pollute DC and the State Capitols and their supporters that live amongst us for what they are, disgusting degenerate evil parasites that must be stopped.
Eliminate tax withholding, no new hiring of federal employees, rotate the Capital amongst the states and if necessary break up the Republic and form new nations on this continent.
114
posted on
01/13/2013 6:39:56 PM PST
by
Rome2000
(THE WASHINGTONIANS AND UNIVERSAL SUFFRAGE ARE THE ENEMY -ROTATE THE CAPITAL AMONGST THE STATES)
---
FreeRepublic.com is powered by software copyright 2000-2008 John Robinson